Digital Photography
Education Exchange
Seeing is Believing , a KCCI, CBS affiliate broadcast Learn how digital images can be easily manipulated. Then, create an opportunity for your students to explore image manipulation as a way to learn about the interplay between representation and reality. How it works Build your professional toolkit by working sequentially through the following three sections: Get Inspired Begin by learning about image manipulation and its power to influence Get Ready Next, learn best practices for sharing, reusing, and remixing content, then develop your Adobe Photoshop skills for editing images Take Action Complete this workshop by creating an opportunity for your students to explore image manipulation as a way to learn about the interplay between representation and reality No prior experience with Adobe Photoshop is required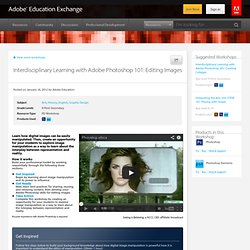 DIY: Make Crazy Detailed Light Paintings with Photo Light Stencils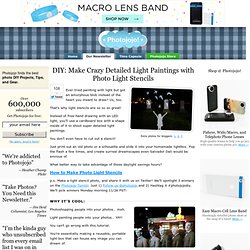 Ever tried painting with light but got an amorphous blob instead of the heart you meant to draw? Us, too. That's why light stencils are so so so great!
Picture This: 12 Cool Photo Crafts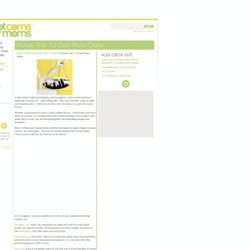 In the world of digital photography and Instagrams, photos have become a huge part of family life - and crafting life! They are more than a way to keep our memories alive - they're an art form, even for those of us who are novice DIY'ers. Whether you're looking to turn a child's portrait into art, a landscape shot into a home accessory, or a vintage photo into a piece of jewelry, we've found some great ways to craft your favorite photographs into something unique and wonderful. Many of these use various photo transfer techniques to apply images to wood, canvas, and even glass. If you're not terribly familiar with the technique, check out this video for an overview of the basics. As for supplies, our go-to websites for craft, canvas, jewelry and printing supplies are:
Geek.com
Photo by Paul Reynolds (cc) So today I'm forgoing the usual Fill-Me-In Friday post to talk about something that I've been wanting to blog about for a while but couldn't until the situation was wrapped up. For those of you who are super observant, you may have noticed some changes on my blog over the last few months. Tumblr posts went away. Fiction Groupie disappeared. I deleted most of my Pinterest boards. The Boyfriend of the Week has changed format .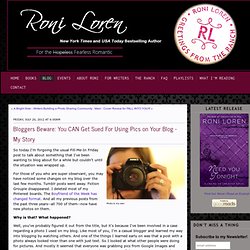 Bloggers Beware: You CAN Get Sued For Using Pics on Your Blog - My Story - Blog - Roni Loren, Romance Author
Photo Rights (7-2004).qxd (Page 1)
2011 October | Info-Graphic
Enter Exhibition -- When They Were Young: A Photographic Retrospective of Childhood (Library of Congress Exhibition)
Boy, do we love digital photos. They're easy to make, and we can take hundreds of pictures every day without wasting a single roll of film. Yet after hours of photo-editing and Instagramming from our phones, sometimes we're left yearning for some old fashioned hands-on photographic fun. So, imagine how happy we were to discover a super fun, easy, and chemical-free method that you can use to transform your digital pictures into homemade photo sunprints !
How-To: Turn Digital Photos into Artistic Sunprints!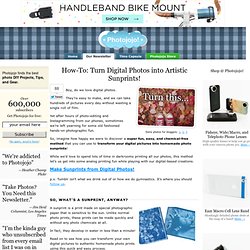 Framed Network
Phoneography 101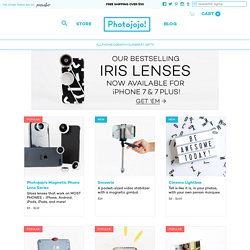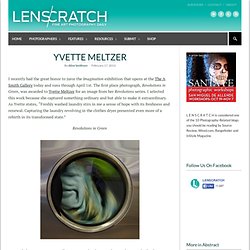 I recently had the great honor to juror the Imagination exhibition that opens at the The A Smith Gallery today and runs through April 1st. The first place photograph, Revolutions in Green , was awarded to Yvette Meltzer for an image from her Revolutions series. I selected this work because she captured something ordinary and but able to make it extraordinary. As Yvette states, "Freshly washed laundry stirs in me a sense of hope with its freshness and renewal. Capturing the laundry revolving in the clothes dryer presented even more of a rebirth in its transformed state."
Yvette Meltzer
Tell a Story in 5 Photos - wesfryer
The Daily Shoot | Assignment
AlternativePhotographicProcesses
Best Digital Photography Lesson Plans Approved By Professional
50 Fabulous Fashion Photography Blogs
With a blog for just about everyone in a range of categories from technical to pop culture to political, fashion photographers are not left out. However, with shooting schedules, freelance work, education, and much more getting in the way, taking the time to research them all can be an insurmountable task. To that end, we have gathered together 50 fabulous fashion photography blogs. With entries from professionals, publications, fashionistas, and more, you are sure to find something to help your career. Fabulous Fashion Photography Blogs by an Individual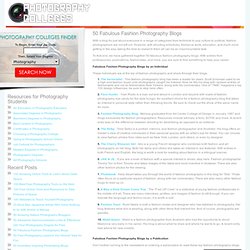 Just as technology has changed the way we get news, entertainment, and communicate, it has also changed photography.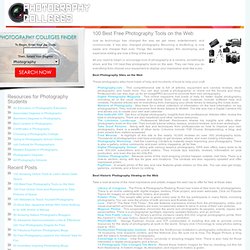 Photoshop is an ever evolving piece of software that even the masters learn new tricks ever now and then. These 50 web sites full of free tutorials, fonts, paint brushes and just about anything a true Photoshop junkie can dream up. Best of all, nearly all of the tips are free and incredibly easy to understand for beginners and advanced Photoshop users.
50 Photoshop Resources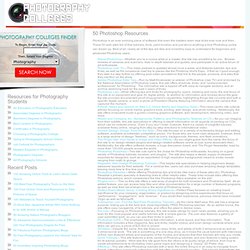 Learning the art of photography is exciting, especially because so many resources are available to beginner photographers online and off.
Have a new camera or are ready to dust of the old one? If you haven't taken a picture in a while, there is lots to learn. But don't panic. You don't' have to re enroll in school or spend hundreds on a professional photographer. Learn how to do it yourself.
The Daily Shoot | Assignments
digitalcamerasined - Lesson Plans
cubismphoto
Adobe Photoshop is the premier tool for digital artists when it comes to professionally enhancing images.
This is a series of lessons designed to introduce beginning photographers to the basic techniques of digital photography. All the photos shown were shot by me, mostly with a 35mm camera. I am not a professional photographer so the quality is not what you might see at a pro's site. Pictured here is an Olympus Brio D-150 . Step 1: Put in the batteries.
Digital Photography 101: Lesson 1
Fuel Your Photography