USA P-Philanthrophy helpers
Sponsorship.com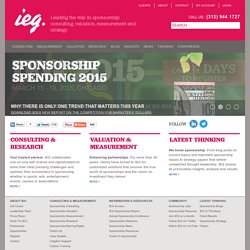 Consulting & Research Your trusted advisor. IEG collaborates one-on-one with brands and rightsholders to solve their most pressing challenges and optimize their involvement in sponsorship, whether in sports, arts, entertainment, events, causes or associations.
Access Philanthropy
Philanthropy411 Blog
Philanthropy411 is currently covering the Communications Network Fall 2013 Annual Conference conference with the help of a blog team. This is a guest post by Paul VanDeCarr, Managing Director and co-founder of Working Narratives. Follow along on Twitter – @wnstory. I learned a few things at the Communications Network conference session on "Impact Litigation as a Tool for Social Change: Perry v. Hollingsworth and the National Conversation about Marriage Equality."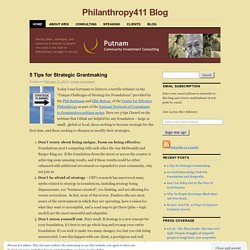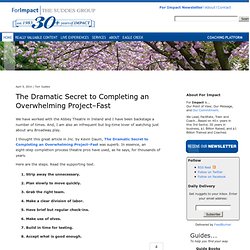 January 14, 2014 | Tom Suddes A Culture of Freedom & Responsibility (MUST READ) This is not a short post! It's not 140 characters to be tweeted nor is it designed for ADHD, fast-twitch consumption.
Innovating Nonprofit Fundraising and Social Entrepreneurship: For Impact | The Suddes Group
A to Z Charity Listing - American Institute of Philanthropy
Foundation Directory Online is a powerful tool — no matter which of our five subscription levels you choose. With dozens of advanced search options, you can dig into our grantmaker and grants database to find exactly the information you need to help get funded and make an impact. All plan levels include "MyFDO" to manage saved searches, trustee and officer names and affiliations, funder application information (where available) and giving activities and limitations.
Foundation Directory Online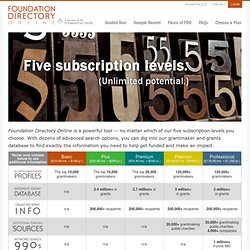 Access Philanthropy