USA P-Philanthrophy helpers
Sponsorship.com. Access Philanthropy. Philanthropy411 Blog. In my experience, the most effective foundations do one thing without fail – they ask the question guaranteed to save time and money, and achieve results.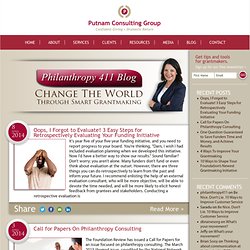 That question is this: "If you could do it all over again, what would you do differently?" If you ask that question of your grantees, other organizations working on the same issue, and other foundations that have attempted to do what you're trying to do, I guarantee you will reap the benefits. Innovating Nonprofit Fundraising and Social Entrepreneurship: For Impact | The Suddes Group. A to Z Charity Listing - American Institute of Philanthropy. Foundation Directory Online. Foundation Directory Online is a powerful tool — no matter which of our five subscription levels you choose.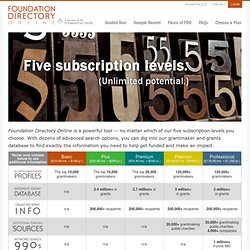 With dozens of advanced search options, you can dig into our grantmaker and grants database to find exactly the information you need to help get funded and make an impact. All plan levels include "MyFDO" to manage saved searches, trustee and officer names and affiliations, funder application information (where available) and giving activities and limitations. Access Philanthropy.
---