Crowd Plateforms
Transformative Growth Create new revenue streams, improve products and services and gain a competitive edge by making innovation a mission-critical, repeatable business process in your organization. Cost Efficiencies Your employees know. Find new solutions to traditional problems, reduce costs through process innovation and streamline work.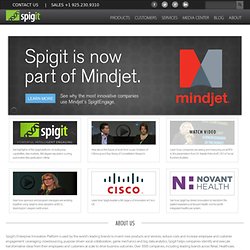 Dimelo - Drive profitable conversations with our SocialCRM Suite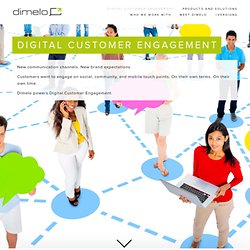 The customer journey has changed radically. Customers increasingly turn to social media and communities for the opinions of their peers and to learn about products—both before and after purchase. At home or on the move. The brand relationship has changed for good. And the once clear distinction between outbound marketing and inbound customer service is rapidly disappearing.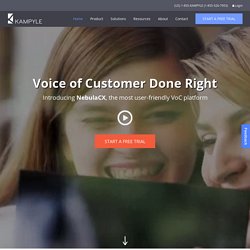 Kampyle places the customer at the very heart of all business activities. Our data-driven solutions allow stakeholders to understand their customers, engage them effectively, and act in real time to optimize success events and business performance. Kampyle's unique and holistic approach to CEM benefits all departments in the enterprise. We address every aspect of the customer and prospect experience for maximum impact on business success. We've enabled over 65,000 companies in 192 countries worldwide to engage productively with hundreds of millions of customers in over 60 languages.
Timeliving - De l'écoute à l'action