Blogs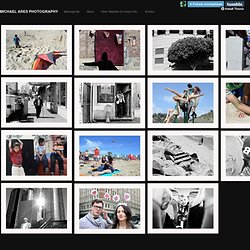 Michael Ares Photography
This post is a conclusion, and recap, of my second year of doing street photography. What a year that 2013 has been! Just like last year, this one went by so fast. I was so fortunate to spend many days throughout the year making trips to different cities and taking photographs. During the beginning of the year, I studied my images from 2012 thoroughly, and really tried to teach myself how I could make my work better.
barebones communication
http://phenomenologyandphotography.com/
Mark Tweedie | Pinhole photography | bookbinding | poetry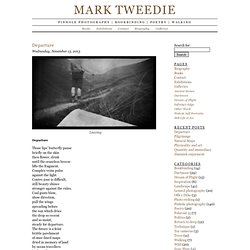 Steps A good day's walk makes you feel like your heart has overflowed, that it cannot be contained by the physical confines of the body. It spills out into the trees and hills, it is carried in the wind, winds its way through the air-blown grass like a serpent, runs at your heels like a happy dog. Joy is impossible to describe, for what lifts me may not have any kind of effect on you.
picturenoise
Beyond Obvious