Shooting
Run Gun Shoot - smaller. better. cheaper. faster.
Dynamic Perception
FL-330AW : 6 x 55W Fluorescent Video Light with Wireless Dimming and Free Lamps - Fluorescent - FloLight LLC
Still Lenses That Can Grace The Big Screen On the still lens front, you have a variety of options. I am addressing this topic from a 40 foot screen digital projection perspective, not a still photography one. Zeiss ZE primes rock. Their resolution is spectacular and they are lightweight. Their focus is a little more cinematic then…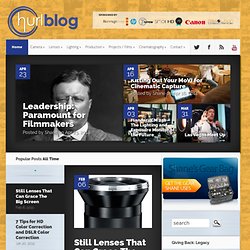 Monitors are an important investment. They do much more than just help you compose and expose your image correctly, they are the window to your clients first impression of your work on set. You don't want that window to be small or to look dirty. But finding a solid video monitor at an affordable price is tough. That's where F&V's F3 monitor comes in.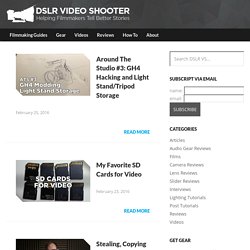 Fluorescent HMI and LED Video Studio and Location Lighting - Cool Lights USA
Blog - Flatten Your?5D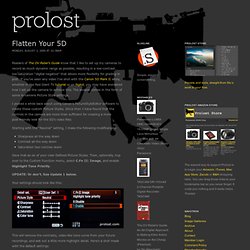 Readers of The DV Rebel's Guide know that I like to set up my cameras to record as much dynamic range as possible, resulting in a low-contrast, low-saturation "digital negative" that allows more flexibility for grading in post. If you've seen any video I've shot with the Canon 5D Mark II lately, whether in the Red Giant TV tutorial or on fxphd, you may have wondered how I set up the camera to achieve this. The answer comes in the form of some in-camera Picture Style settings. I posted a while back about using Canon's PictureStyleEditor software to create these custom Picture Styles. Since then I have found that the controls in the camera are more than sufficient for creating a more post-friendly look for the 5D's video files. Starting with the "Neutral" setting, I make the following modifications: