Books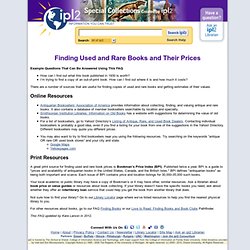 Frequently Asked Reference Questions
Example Questions That Can Be Answered Using This FAQ How can I find out what this book published in 1930 is worth? I'm trying to find a copy of an out-of-print book. How can I find out where it is and how much it costs? There are a number of sources that are useful for finding copies of used and rare books and getting estimates of their values.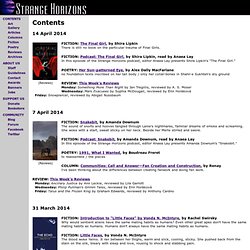 Following the success of this year's fund drive, our new art guidelines are live! Strange Horizons is looking for First Readers for fiction! Details of how to apply can be found here. 6 January 2014 (Reviews) FICTION: The Serial Killer's Astronaut Daughter, by Damien Angelica Walters
Strange Horizons, a weekly speculative fiction magazine
Sue Monk Kidd: By the Book The author of "The Secret Life of Bees" and, most recently, "The Invention of Wings" tries to read a poem every morning along with her coffee: "It's the most important meal of the day." 'Starting Over: Stories' By ELIZABETH SPENCERReviewed by MALCOLM JONES At 92, the novelist and short-story writer Elizabeth Spencer remains a distinguished regional voice. What are we to make of the fact that in its eleven-year history, the International Criminal Court has prosecuted only Africans? Should the court be condemned for discrimination—for taking advantage of Africa's weak global position—as some African leaders contend? Or should it be applauded for giving long-overdue attention to atrocities in Africa—a sign that finally someone is concerned about the countless ignored African victims, as many African activists contend? This debate is at the heart of one of the most serious challenges the ICC has ever faced.