Books
Frequently Asked Reference Questions. Example Questions That Can Be Answered Using This FAQ How can I find out what this book published in 1930 is worth?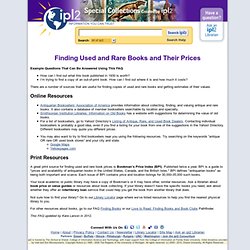 I'm trying to find a copy of an out-of-print book. How can I find out where it is and how much it costs? There are a number of sources that are useful for finding copies of used and rare books and getting estimates of their values. Strange Horizons, a weekly speculative fiction magazine. 14 April 2014 (Reviews) FICTION: The Final Girl, by Shira Lipkin There is still no book on the particular trauma of Final Girls.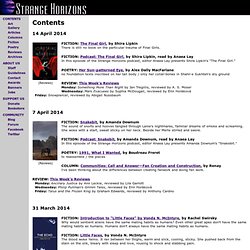 FICTION: Podcast: The Final Girl, by Shira Lipkin, read by Anaea Lay In this episode of the Strange Horizons podcast, editor Anaea Lay presents Shira Lipkin's "The Final Girl. " Books. Home. Books News and Opinion on The Huffington Post. Goodreads | recent updates.
---