Photo-Graphy
1960 - 1964 | The Movie title stills collection - StumbleUpon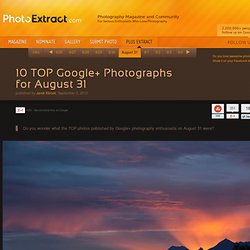 10 TOP Google+ Photographs for August 31
Speak your mind! You can leave a comment at the Google+ post that is connected to this set of top photos: https://plus.google.com/+JarekKlimek/posts/CXQV1mR6a5H What is Plus Extract? It's your DAILY dose of TOP Google Plus photographs, which were chosen by an algorithm that combines automatic steps and manual curation. This means that the DAILY TOPs are NOT based solely on popularity, and users with a small number of followers have a chance to be featured in the TOP. We use Google+ API for the automatic steps; Jarek Klimek is responsible for curation and communication with the authors.
Nature Photos - 18983
Katerina Bodrunova was born in 1985 and currently lives in Moscow, Russia. This young photographer creates artistic photographs with a surrealist element. The word "surrealism" means "above reality" and is used to describe art works that mimic the world in a realistic way, but contains subject matter that is fantastic and unrealistic.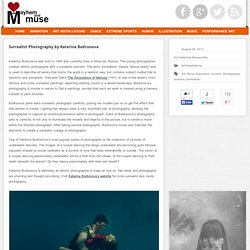 Surrealist Photography by Katerina Bodrunova « Art Installations « Mayhem & Muse
portfolio
Olaf Mueller photography
I've spent the last couple of days wondering what to post to close out the year and then came across this entry on momentaryawe.com (run by my good friend Catalin Marin): his twelve favourite shots from 2009, one from each month. So, with credit to Catalin for the idea, here are my twelve favourites for the preceding year.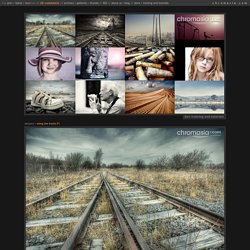 Picture can speak thousands of words. Random pictures of insignificant moments always been the most important and most valuable. Photographers and painters beautifully imprint huge number of events, objects and types. Some do it by accident on the momentary desire.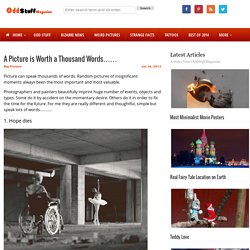 Portrait photography inspiration by Anna Williams | The D-Photo
1341366617133.jpg (JPEG Image, 2000 × 3000 pixels) - Scaled (22
1341527367190.jpg (JPEG Image, 1280 × 1024 pixels) - Scaled (65