Plutocracy
Why Obama and Romney really do see the world differently
For some viewers, it was no surprise Mitt Romney toned down his bellicosity last night and chose to minimize his differences with Barack Obama's on a number of foreign policy issues.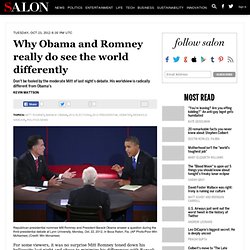 Sixteen years ago, when Bill Clinton signed a harsh welfare reform law, one upside seemed to be that U.S. society could move past the endless, polarizing debate about welfare dependency. Shopper at Pike Place Market, Seattle.
Freeloader Nation? Myths of Government Dependency
Greetings From the New Economy
"Are you ready for a new economy? Are you ready for a new politics?"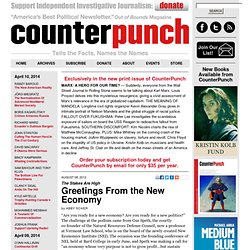 Guide for the Perplexed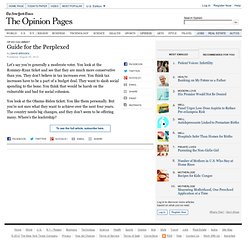 You look at the Obama-Biden ticket. You like them personally.
On Monday, the US Senate will vote on Senator Sheldon Whitehouse's "Buffett Rule" bill. According to Whitehouse, wealthy Americans should not pay a lower tax rate than those who earn less than they do. I happen to agree.
'Buffett Rule' unfair and ineffective | Barry Hinckley for U.S. Senate
Icelanders who pelted parliament with rocks in 2009 demanding their leaders and bankers answer for the country's economic and financial collapse are reaping the benefits of their anger.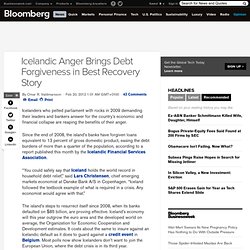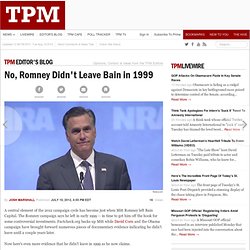 No, Romney Didn't Leave Bain in 1999 | TPM Editors Blog
Josh Marshall A central element of the 2012 campaign cycle has become just when Mitt Romney left Bain Capital. The Romney campaign says he left in early 1999 — in time to get him off the hook for some controversial investments.
America's Billionaires: Are They Crazy Enough?
America's Billionaires: Are They Crazy Enough? Jon Ronson just wrote a long article for GQ for which he interviewed people at five different levels of income, starting at $10,000 and going up to B.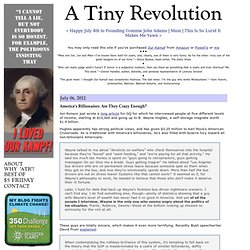 Klamath Free School
A Simple Fix for Farming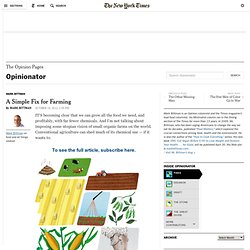 IT'S becoming clear that we can grow all the food we need, and profitably, with far fewer chemicals.
Justin Bolle for The New York Times Acxiom's headquarters in Little Rock, Ark. Analysts say the company has amassed the world's largest commercial database on consumers.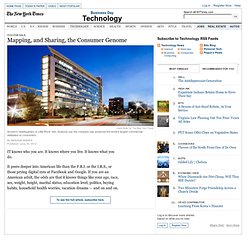 Acxiom, the Quiet Giant of Consumer Database Marketing
"Private property" is inseparable from plutocracy
Here's something to think about: pretty much every human ever in the history of humans has had personal belongings, things that belonged to that person and/or their immediate family – cooking utensils, gardening tools, weapons, clothing, jewelry – the stuff of everyday life.
The New Political Correctness
Remember the furor over liberal political correctness?
Published: Wednesday 23 May 2012 "The proposed modifications promote a privatizing model that uses patents and "Plant Breeders' Rights" (PBR) to deprive farmers of the labor of centuries in developing seed."
Mexican Farmers Block Monsanto Law to Privatize Plants and Seeds
It's time to #OccupyMedia!! Meet the 6 companies that control 90% of the media in the U.S.
Art: To the #Haymarket! Interna
What happened to the Occupy movement?
Occupy Wall Street was at the pinnacle of its power in October 2011, when thousands of people converged at Zuccotti Park and successfully foiled the plans of billionaire Mayor Michael Bloomberg to sweep away the occupation on grounds of public health.
The Road Out of Serfdom
The United States has always been a plutocracy – a society governed by and for the wealthiest few.
Introduction to THE POPULIST MOMENT, A Short History of the Agrarian Revolt in America, by Lawrence Goodwyn, 1978
Barbara Ehrenreich, Looting the Lives of the Poor
Obama the Pioneer