Tumblr's
Selfies At Serious Places. Jake wrote me, saying he'd prefer his photo to remain up and unchanged, but that he'd also like to explain it.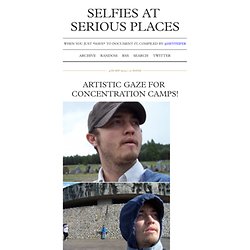 Here he is: "As I'm sure you're aware, Chernobyl isn't Disneyland, in fact it's probably the furthest thing from it. Plaquette de beurre. Rich Kids Of Instagram. Absent du bureau. Bonjour, Lire mon message ici → À bientôt,— Xxxxxxx Classé dans minimaliste submission.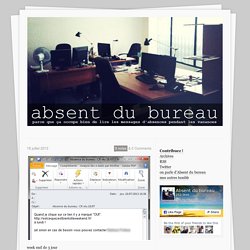 People dying like Marion Cotillard. Selon une étude américaine... Classé dans selon une étude américaine Ils s'emmerdent déjà… Il faut en parler aux leaders de l'UMP… En le gardant en mode vibreur bien au chaud dans son slip?
Je dis ça, je dis rien… Ivre, Tumbling on success: How Tumblr's David Karp built a £500 million empire. This article was taken from the March 2012 issue of Wired magazine.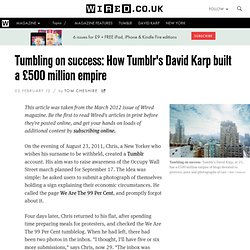 Be the first to read Wired's articles in print before they're posted online, and get your hands on loads of additional content by subscribing online. On the evening of August 23, 2011, Chris, a New Yorker who wishes his surname to be withheld, created a Tumblr account. Lana Del Rémifasol… Accidental Chinese Hipsters. Tessa Chong sent me the above image with the explanation that she had seen and drawn the man from memory on a trip to Toronto.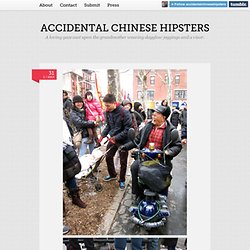 We got to talking, and the following interview and her interpretations of some other noted Accidental Chinese Hipsters ensued. You can see more of her work here. ACH: How old are you and where are you living now? Premières phrases. Shit That Siri Says. We are the 1%, Bitches. #scarlettjohanssoning. WTF QR CODES. Ugly Renaissance Babies. Je suis journaliste musical.
---