Strategy
The Rise of Generation C
Colin is a 20-year-old computer science student living in London with two other students in the year 2020.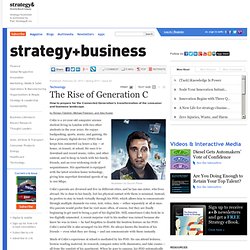 Brand Planners and Strategists.
Beginner's Guide to Content Strategy
You or someone you know wants to create content. Awesome! But to what end? Content strategy helps us plan for valuable, viable content. We begin with publishing. To manage the digital workflow required to maintain an ever-increasing amount of content, publishers employ what's (aptly) known as a content management system (CMS).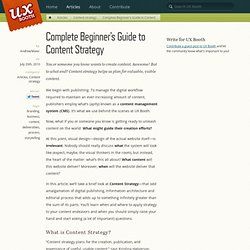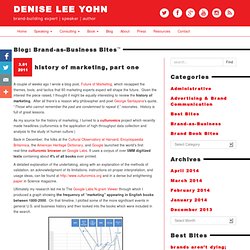 A couple of weeks ago I wrote a blog post, Future of Marketing, which recapped the themes, tools, and tactics that 60 marketing experts expect will shape the future. Given the interest the piece raised, I thought it might be equally interesting to review the history of marketing.
history of marketing, part one | denise lee yohn: brand as business bites™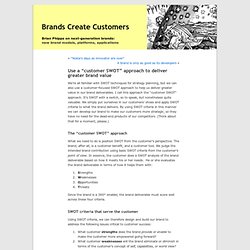 Use a customer SWOT approach to deliver greater brand value | Brands Create Customers
We're all familiar with SWOT techniques for strategy planning, but we can also use a customer-focused SWOT approach to help us deliver greater value in our brand deliverables. I call this approach the "customer SWOT" approach.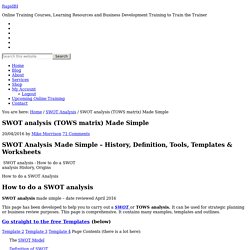 SWOT Analysis - Matrix, Tools Templates and Worksheets | RapidBI - Rapid Business Improvement
SWOT Analysis Made Simple – History, Definition, Tools, Templates & Worksheets
Dieter Rams is best-known for his work at Braun--where he revolutionized the design of electronics--and his indelible influence on Apple's Jony Ive. But he has had a decisive hand in another, much smaller company: Vitsœ, a British manufacturer that has been producing Rams's modular shelving system for 50 years.