Social Listenting Tools
All About Social Media Monitoring Tools
Pain: Social Media Teams Are Challenged To Respond To the Distributed Conversations I'm starting to get a few briefings and requests from strategists LaSandra Brill, about new technologies that enable social marketers to quickly manage, maintain, and conduct reporting on multiple channels. The issue of lack of scale is resonating with social strategists –as a result, the market is developing new tools that will help them manage them. This is one component of Social CRM, which if you haven't heard about, please read the report on the 18 use cases of Social CRM. (Update: This is only one software segment in the overall Social Business Stack, which you should first understand)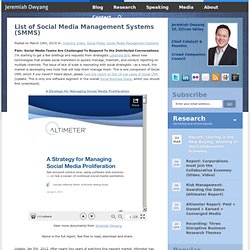 Content Marketers Schedule and launch content marketing campaigns and measure its success through engagement and conversion metrics.More Community Managers Monitor, respond & engage with your social audience through user-friendly interface.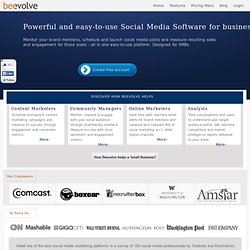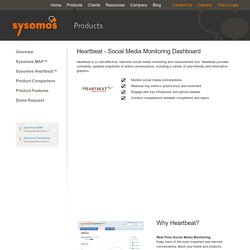 Social Media Monitoring Software. Tools for Facebook & Twitter
Heartbeat is a cost-effective, real-time social media monitoring and measurement tool. Heartbeat provides constantly updated snapshots of online conversations, including a variety of user-friendly and informative graphics. Monitor social media conversations Measure key metrics around buzz and sentiment Engage with key influencers and opinion leaders Conduct comparisons between competitors and topics Real-Time Social Media Monitoring Keep track of the most important and relevant conversations about your brand and products. Key Metrics Measurement Gain insight about the buzz and sentiment (positive, negative or neutral) happening, including the amount of activity.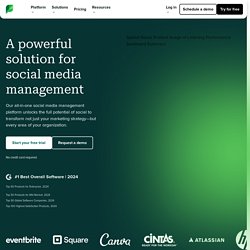 World-Class Engagement Tools Reach your audience across networks and promptly reply to your customers. Sprout makes it easy for teams to keep tabs on conversations and effectively engage at all times. More on Engagement »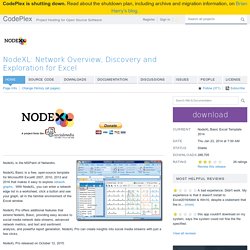 NodeXL is a free, open-source template for Microsoft® Excel® 2007, 2010 and (possibly) 2013 that makes it easy to explore network graphs. With NodeXL, you can enter a network edge list in a worksheet, click a button and see your graph, all in the familiar environment of the Excel window. Visit the NodeXL Graph Gallery to see the wide variety of graphs that have been created by the NodeXL community. What's New The latest release enhances NodeXL's Twitter Search Network feature by expanding the network to include all people who were replied to or mentioned by the people who tweeted the search term, but who didn't tweet the search term themselves. See the Complete NodeXL Release History for details.
Social Content Management Organize your social stream with schedules, communicate rights allocation with teams, and gain insight into the performance of your content with comprehensive analytics. Stream Management Create, schedule and control where your content is published; leverage templates to ensure content is on message and on time. Drive Brand Engagement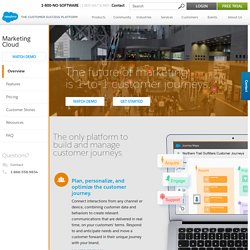 Conversation Tracker
Trend Search
SEMrush is created by SEO/SEM professionals for SEO/SEM professionals. We have the knowledge, expertise, and data to help you take your projects to the next level. We collect massive amounts of SERP data for more than 106 million keywords and 71 million domains, including: AdWords ad copies and positions, organic positions for domains and landing URLs, search volumes, CPC, competition, number of results, and so much more. We also provide accurate, customized data with quick turn-around times for your special projects.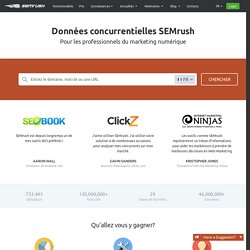 Top 10 analytics tools for social media (single page view)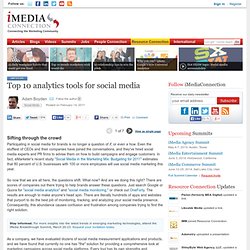 Participating in social media for brands is no longer a question of if, or even a how. Even the stuffiest of CEOs and their companies have joined the conversations, and they've hired social media experts and PR firms to advise them on how to build campaigns and engage customers. In fact, eMarketer's recent study "Social Media in the Marketing Mix: Budgeting for 2011" estimates that 80 percent of U.S. businesses with 100 or more employees will use social media marketing this year. So now that we are all here, the questions shift. What now? And are we doing this right?