Good sites
The iconic Dovima. It could be said that Dovima, for whom the term 'supermodel' was coined, made a name for herself—literally.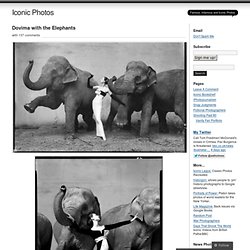 Born Dorothy Virginia Margaret Juba, she took the first two letters of her three given names. Not just that, she also perpetuated that the notion of vacuous blondes. In Egypt, while asked her what she thought of Africa, she replied, "Africa? Moscow House of Photography. Dear visitors!
Please note that on November 8 th and November 11 th the museum will close at 6 p.m. We are sorry for the inconvenience. Soon. 2Photo. Winterthur. Still Searching - An Online Discourse on Photography Dieser Blog ist ein kontinuierlicher, sich entwickelnder Internet-Diskurs zum Medium Fotografie: Eine öffentliche Diskussion zu Produktionsformen, Macharten, Anwendungen, Verbreitungen, Kontexten der Fotografie, zu ihrer Ontologie, ihren Rezeptionsweisen, theoretischen Hintergründen und Einflüssen auf die gesellschaftliche Kommunikation.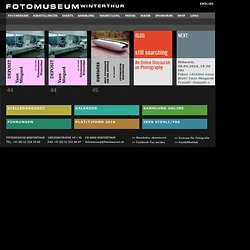 Der Diskurs wird international von Theoretikern, Kritikern, Vermittlern sowie von Fotografen und Fotografinnen geführt. P O T L A T C H. Pupsam. PostSecret. Picture Show: Fake Holidays - Picture Show. Launch Slideshow Most vacations involve self-deception.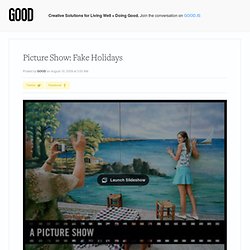 We all do it to varying degrees, but to engage in the fantasy of a few days in paradise is to partake in a willful suspension of disbelief. Yet nowhere is our modern propensity for playful delusion more evident than in the work of the photographer Reiner Riedler, whose book Fake Holidays explores the wonderful absurdity a number of artificial paradises, from themed amusement parks to simulated beaches to scaled-down landmark replicas. Beautiful Black and White Photography | Monday Inspiration. Advertisement If you've been following Smashing Magazine for a while, you know that almost all posts from the Monday Inspiration series1 are pretty colorful and eye-catching.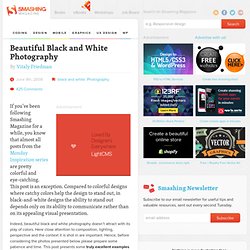 This post is an exception. Compared to colorful designs where catchy colors help the design to stand out, in black-and-white designs the ability to stand out depends only on its ability to communicate rather than on its appealing visual presentation. Photography driven by social change. Social change driven by photography. FJORD. Blueeyes Magazine. F-stop magazine | a fine art photography e-zine | black and white photography | color photography. Vieilles photos célèbres colorisées. Photographers on Tumblr you might consider following: Smithsonian Magazine Photo Contest: 50 Finalists. The Digital Journalist. Scoopshot | www.scoopshot.com. Webmag photographique. SEESAW MAGAZINE: Current Issue. Photographie.com.
Mooncruise* photography magazine - Featuring photography and music.
---