GEOPOLITICS
Wikileaks. Africa. World. Europe. US. Dedefensa.org. Worldometers. Think Again: Brain Drain. "Allowing skilled emigration is stealing human capital from poor countries.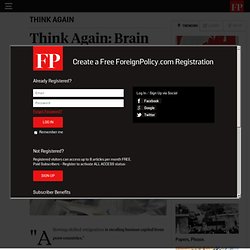 " No. Many of the same countries courted by the United States through aid and trade deals complain bitterly of the "brain drain" of their doctors, scientists, and engineers to the United States and other rich countries. If correct, these complaints would mean that current immigration policy amounts to counterproductive foreign policy. Thankfully, however, the flow of skilled emigrants from poor to rich parties can actually benefit both parties. This common idea that skilled emigration amounts to "stealing" requires a cartoonish set of assumptions about developing countries. Le soft power à l'âge du tout médiatique - Soft Power. Le soft power : on en entend beaucoup parler ces derniers temps.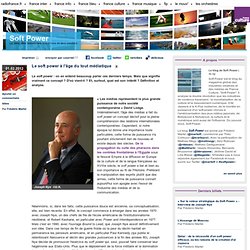 Mais que signifie vraiment ce concept ? D'où vient-il ? Et, surtout, quel est son intérêt ? Définition et analyse. About Time zones.
War
---