Fairs/Museums/Events
Explore the collection. Art Project, powered by Google. Contemporary art in China: Chinese checkers. Artupdate.com | contemporary art exhibition listings. From the VIP Art Fair to Art.sy, the Art Gallery Goes Digital. Abou Dhabi 2010. A la foire d'art d'Abou Dhabi, il y a des filles.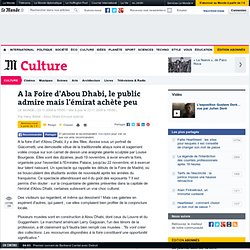 Assise sous un portrait de Giacometti, une demoiselle vêtue de la traditionnelle abaya noire et sagement voilée croque sur son carnet de dessin une araignée géante sculptée par Louise Bourgeois. Elles sont des dizaines, jeudi 19 novembre, à avoir envahi la foire, organisée pour l'essentiel à l'Emirates Palace, jusqu'au 22 novembre, et à exercer leur talent naissant. Les artisans du Louvre Abou Dhabi. Abu Dhabi and Qatar Build Museums to Recast National Identities. Bâle : parcours dans la ville aux trésors. Bâle : sa foire d'art contemporain (Art Basel), son grand champion (Roger Federer), son fleuve majestueux (le Rhin).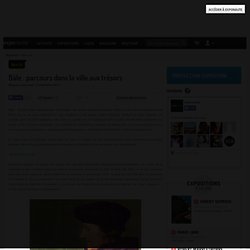 Et, ce qui nous intéresse ici, ses musées. La cité suisse, patrie d'Erasme, Holbein et Jean Tinguely, ne compte que 170.000 habitants, mais peut se vanter d'une impressionnante densité d'institutions culturelles au mètre carré. La raison principale : une tradition de mécénat qui remonte au Moyen-Âge et se poursuit aujourd'hui via les grandes entreprises, notamment pharmaceutiques, implantées là (Hoffmann-La Roche notamment).
En plein cœur de l'Europe, située dans un pays, la Suisse, où les collectionneurs sont nombreux mais plutôt discrets, Bâle est une grande capitale culturelle européenne. Tate Britain | Your Collection. Free museums: Visits more than double. 1 December 2011Last updated at 15:34 BBC arts correspondent David Sillito looks at the other ways you may end up paying on your trip to a free museum Government-sponsored museums that have stopped charging since 2001 have seen combined visitor rates more than double in the past decade, figures show.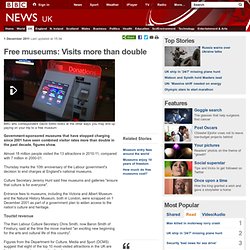 Almost 18 million people visited the 13 attractions in 2010-11, compared with 7 million in 2000-01. Thursday marks the 10th anniversary of the Labour government's decision to end charges at England's national museums. The Spectacular Life and Finds of Max von Oppenheim. The Irish writer Samuel Beckett and Iraqi King Faisal I had traveled to Berlin to marvel at the latest sensation in the German capital.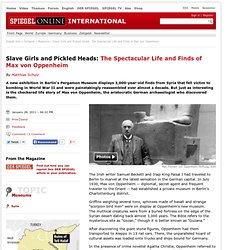 In July 1930, Max von Oppenheim -- diplomat, secret agent and frequent traveler to the Orient -- had established a private museum in Berlin's Charlottenburg district. Griffins weighing several tons, sphinxes made of basalt and strange "scorpion bird men" were on display at Oppenheim's new museum. The mythical creatures were from a buried fortress on the edge of the Syrian desert dating back almost 3,000 years.
---