Fairs/Museums/Events
Contemporary art in China: Chinese checkers
Artupdate.com | contemporary art exhibition listings
From the VIP Art Fair to Art.sy, the Art Gallery Goes Digital
A la foire d'art d'Abou Dhabi, il y a des filles. Assise sous un portrait de Giacometti, une demoiselle vêtue de la traditionnelle abaya noire et sagement voilée croque sur son carnet de dessin une araignée géante sculptée par Louise Bourgeois. Elles sont des dizaines, jeudi 19 novembre, à avoir envahi la foire, organisée pour l'essentiel à l'Emirates Palace, jusqu'au 22 novembre, et à exercer leur talent naissant.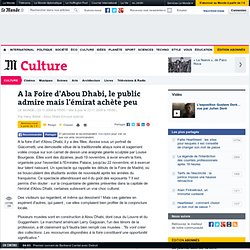 Abou Dhabi 2010
Les artisans du Louvre Abou Dhabi
Here, on a barren island on the outskirts of Abu Dhabi, workers have dug the foundations for three colossal museums: an $800 million -designed branch of the Guggenheim 12 times the size of its New York flagship; a half-billion-dollar outpost of the by ; and a showcase for national history by Foster & Partners, the design for which was unveiled on Thursday. And plans are moving ahead for yet another museum, about maritime history, to be designed by .
Abu Dhabi and Qatar Build Museums to Recast National Identities
Bâle : parcours dans la ville aux trésors
Bâle : sa foire d'art contemporain (Art Basel), son grand champion (Roger Federer), son fleuve majestueux (le Rhin).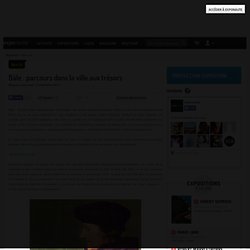 1 December 2011Last updated at 10:34 ET
Free museums: Visits more than double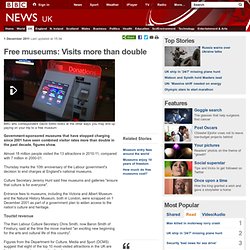 The Spectacular Life and Finds of Max von Oppenheim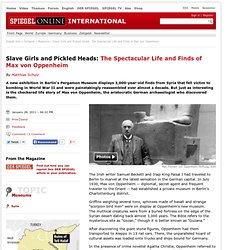 The Irish writer Samuel Beckett and Iraqi King Faisal I had traveled to Berlin to marvel at the latest sensation in the German capital.