Data Visualization
Ushahidi [ushahidi.com] is a non-profit tech company that develops free and open source software for information collection, visualization and interactive mapping. "Ushahidi" means "testimony" in Swahili. It was also the title of a website that mapped reports of violence in Kenya after the post-election fallout at the beginning of 2008.
Ushahidi: Free Software for Data Collection, Visualization & Mapping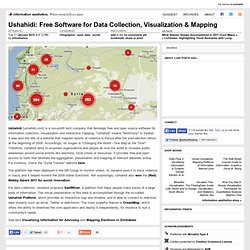 How Africa tweets: visualised | News
11 Ways to Visualize Changes Over Time – A Guide | FlowingData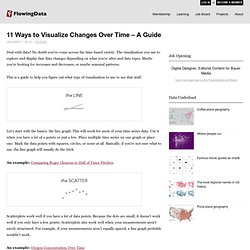 Deal with data?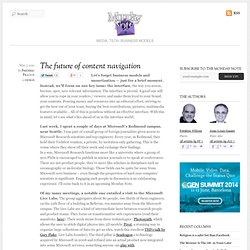 Let's forget business models and monetization — just for a brief moment. Instead, we'll focus on one key issue: the interface, the way you access, browse, spot, save relevant information. The interface is pivotal.
The future of content navigation
Advertisement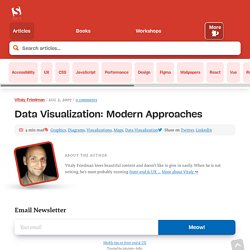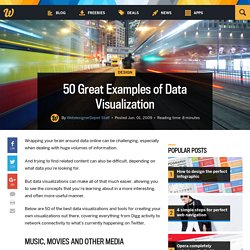 Wrapping your brain around data online can be challenging, especially when dealing with huge volumes of information. And trying to find related content can also be difficult, depending on what data you're looking for.
The Shocking Numbers Behind Cellphone Usage [Infographic]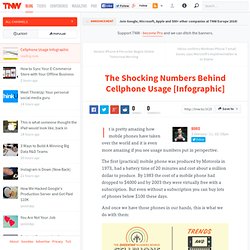 It is pretty amazing how mobile phones have taken over the world and it is even more amazing if you see usage numbers put in perspective.
Clive Thompson on the Power of Visual Thinking | Magazine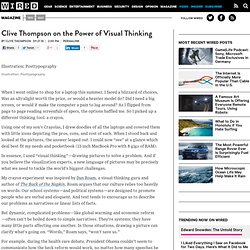 Illustration: Posttypography When I went online to shop for a laptop this summer, I faced a blizzard of choices. Was an ultralight worth the price, or would a heavier model do?
Twitter releases data from Japan Earthquake - Faster Forward