Css
20 Free & Open Source Image Galleries for Web Designers
Auto Slider Style: Sleek and compact. Function: Slide show feature and live text descriptions for each image are a major plus!
siiimple | a minimalist css gallery
Simple Random Header Images for Your Blog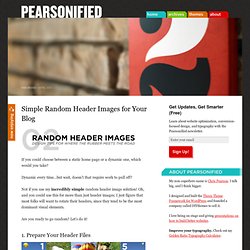 If you could choose between a static home page or a dynamic one, which would you take? Dynamic every time…but wait, doesn't that require work to pull off? Not if you use my incredibly simple random header image solution! Oh, and you could use this for more than just header images; I just figure that most folks will want to rotate their headers, since they tend to be the most dominant visual elements.
Designing on a Dime: 100 Freebie CSS Resources - Software Developer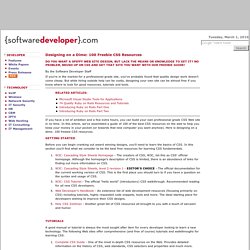 Do you want a spiffy Web site design, but lack the means or knowledge to get it? No problem, brush up on CSS and get that site you want with our freebie guide! By the Software Developer Staff If you're in the market for a professional grade site, you've probably found that quality design work doesn't come cheap. But while hiring outside help can be costly, designing your own site can be almost free if you know where to look for good resources, tutorials and tools. Related Articles:
Published by Chris Coyier This post was originally published on August 21, 2009 and is now being being republished as it has been entirely revised. Both original methods are removed and now replaced by four new methods. The goal here is a background image on a website that covers the entire browser window at all times. Let's put some specifics on it: Fills entire page with image, no white spaceScales image as neededRetains image proportions (aspect ratio)Image is centered on pageDoes not cause scrollbarsAs cross-browser compatible as possibleIsn't some fancy shenanigans like Flash