Africa
News Desk: Ten Biggest Positive Africa Stories of 2011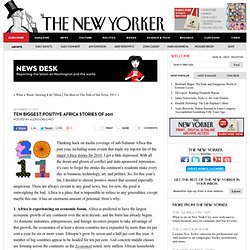 Thinking back on media coverage of sub-Saharan Africa this past year, including some events that made my top-ten list of the major Africa stories for 2010, I got a little depressed.
La Chine en Côte d'Ivoire : le double jeu - Afrique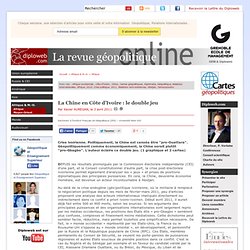 DEPUIS les résultats promulgués par la Commission électorale indépendante (CEI) d'une part, et le Conseil constitutionnel d'autre part, la crise post-électorale ivoirienne permet également d'analyser les « jeux » et prises de positions diplomatiques des principales puissances.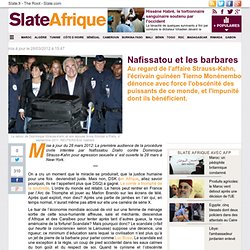 Mise à jour du 28 mars 2012: La première audience de la procédure civile intentée par Nafissatou Diallo contre Dominique Strauss-Kahn pour agression sexuelle s' est ouverte le 28 mars à New-York.
Nafissatou et les barbares
The Economist cover 2000 "The Hopeless Continent"
The Economist cover 2011: Africa rising