2012
It's my birthday and I have some great news! In January of 2011, I said that I'd make our Internet Marketing Posts of 2011 subscriber only. And I did.
Best Internet Marketing Posts of 2011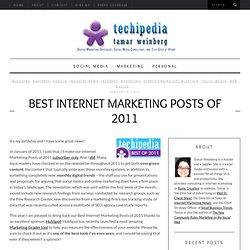 Une sélection des meilleures campagnes digitales et social media
Tippex et son ours sont devenus un cas d'école. Mais quelles sont les best practices actuellement en matière de marketing digital ? Christophe Lauer, social media strategy lead, chez Valtech, commente ses derniers coups de cœur présentés lors de la conférence EBG sur Mobile et social media et trace les grandes lignes des erreurs à ne pas commettre.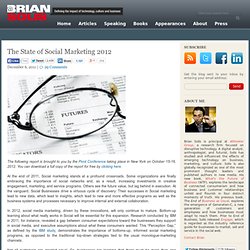 inShare1,121 The following report is brought to you by the Pivot Conference taking place in New York on October 15-16, 2012. You can download a full copy of the report for free by clicking here.
The State of Social Marketing 2011 – 2012