Appcess
Here I collect sources of Android apps that interest me. Jan 2
Titanium Backup for Android – Official Site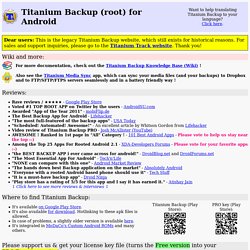 Wiki and more: Reviews: Rave reviews / ★★★★★ - Google Play Store Voted #1 TOP ROOT APP on Twitter by the users - AndroidSU.com Awarded "App of the Year 2011" - mobiFlip.de The Best Backup App for Android - Lifehacker "The most full-featured of the backup apps" - USA Today "Scheduled! Automated!
Test Review of 60 free Home Replacement Launcher Alternative Apps for Droid / Android phones: Best? Smallest? Fastest?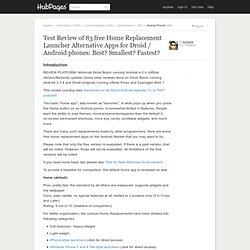 SweeterHome SweeterHome is an odd duck.
GO Launcher EX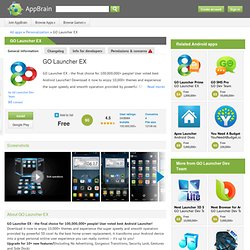 GO Launcher EX - the final choice for 100,000,000+ people! User voted best Android Launcher! Download it now to enjoy 10,000+ themes and experience the super speedy and smooth operation provided by powerful 3D core! As the best home screen replacement, it transforms your Android device into a great personal online user experience you can really control – it's up to you!
Appstore for Android
Download Amazon Free App of the Day Notifier, Never Miss Free App of the Day Again!Download Free Android Apps, Games, Themes. Android News, Reviews
A personal trainer in your pocket Jefit is the ultimate fitness, bodybuilding and workout application for all individuals looking for that extra step and motivation to get back into the gym. With 1300+ exercises with descriptions and animations, ability to create personal workout routines, track body statistics, view workout logs and progress, and adding friends for inspiration you won't feel intimidated ever again!
Products | JEFIT - Best Android and iPhone Workout App, Bodybuilding App. | Best Workout Tracking System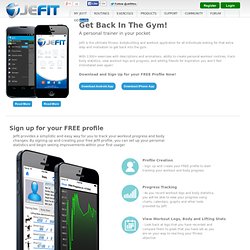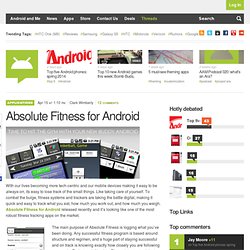 Absolute Fitness for Android
With our lives becoming more tech-centric and our mobile devices making it easy to be always-on, its easy to lose track of the small things. Like taking care of yourself. To combat the bulge, fitness systems and trackers are taking the battle digital, making it quick and easy to track what you eat, how much you work out, and how much you weigh. Absolute Fitness for Android released recently and it's looking like one of the most robust fitness tracking apps on the market. Food Item Database