Arquitectos
KWZ - Arquitectura & Desarrollos
KPM arquitectos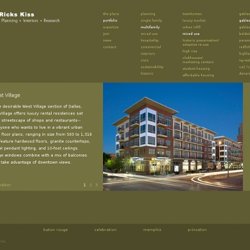 Located in the desirable West Village section of Dallas, Gables West Village offers luxury rental residences set above a lively streetscape of shops and restaurants--perfect for anyone who wants to live in a vibrant urban setting. Open floor plans, ranging in size from 593 to 1,316 square feet, feature hardwood floors, granite countertops, stainless steel pendant lighting, and 10-foot ceilings. Abundant large windows combine with a mix of balconies and patios to take advantage of downtown views.
Looney Ricks Kiss - Architecture | Interior Design | Planning | Research
ArX Solutions - Architectural Visualization Studio
Arquitectura Arkinetia - CANDA GAZANEO UNGAR arquitectos - Argentina | Edificio de viviendas en calle Cuba - Buenos Aires (Fotos: Gustavo Sosa Pinilla)
El diseño de pequeños edificios de apartamentos encuentra en Buenos Aires un terreno evidentemente fértil. La variedad y originalidad de las propuestas hacen de cada edificio una pieza arquitectónica singular, un nuevo modelo. La originalidad radica, en la mayoría de los casos, en la búsqueda de diversidad tipológica en el marco de una estricta economía de diseño; en la búsqueda de la poesía de las matemáticas: que el dentro sea fuera, que lo plural sea singular, que el fondo sea figura.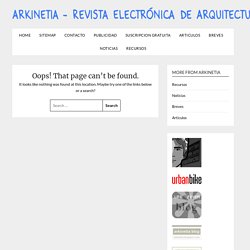 Amancio Williams. Obras. Textos. Informacion
urgell-penedo-urgell
MSGSSS
Kevin Roche John Dinkeloo and Associates LLC – Architects
Pelli Clarke Pelli Architects
3s arquitectura