Single Recipes
Single Serving Pie in a Jar. These are individual-sized pies made in little glass jars that can go straight from your freezer to your oven to your mouth.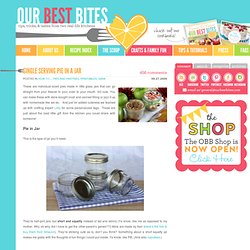 SO cute. You can make these with store-bought crust and canned filling or jazz it up with homemade like we do. And just for added cuteness we teamed up with crafting expert Lolly for some personalized tags. The Pastry Affair - Home - Cauldron Cakes. This is part II of my mini-series on Harry Potter snacks from the books brought to life (part I is on Honeydukes treats, part III features every wizard's favorite drink—butterbeer!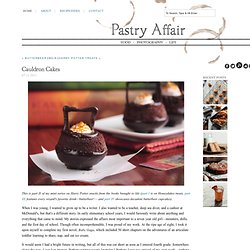 — and part IV showcases decadent butterbeer cupcakes). When I was young, I wanted to grow up to be a writer. I also wanted to be a teacher, deep sea diver, and a cashier at McDonald's, but that's a different story. In early elementary school years, I would furiously write about anything and everything that came to mind. Rainbow Cake in a Jar. I've always had a penchant for sunshine in a jar.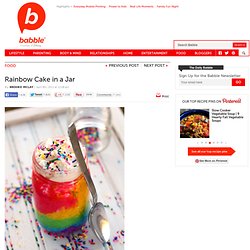 Doesn't the very phrase itself, "sunshine in a jar," roll off your tongue and fill your mouth with magic? While I've never yet found myself a sunshine in a jar, I think we may have just concocted it in our kitchen tonight. Harry Potter themed treats. How To Make Creamy Ice Cream with Just One Ingredient. Yes, that's right; you heard us.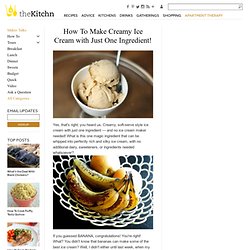 Creamy, soft-serve style ice cream with just one ingredient — and no ice cream maker needed! What is this one magic ingredient that can be whipped into perfectly rich and silky ice cream, with no additional dairy, sweeteners, or ingredients needed whatsoever? If you guessed BANANA, congratulations! You're right!
---