Fitness
IF Calculator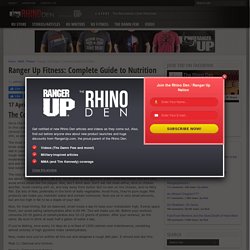 Ranger Up Fitness: Complete Guide to Nutrition | Military Stories, MMA News, Army, Air Force, Marines, Navy
17 April 2007 Since the feedback to the supplement article has been so good, I decided to write another short guide. In this case, I've been getting a lot of questions on nutrition; questions on different diets, meal timing (should I eat at night if I'm trying to cut weight), stuff like that. This can be seriously complicated shit, so please read carefully.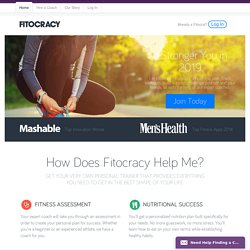 Connect to people with similar interests Stay connected. Pick up tips. Track thousands of exercises quickly. Keep an eye on your progress. Fitocracy connects you to the combined knowledge of over half a million of the world's best fitness coaches, nutrition experts, and other folks from a wide variety of fitness backgrounds.
NEW Got an iPhone? Put Running Routes in your pocket with our iPhone app WalkJogRun Running Routes Simply put, it's a free and easy way to create running routes or find one from our member running routes.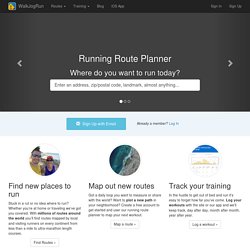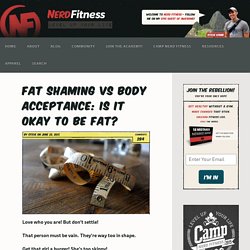 Bust out the lightsabers and start celebrating like the Death Star just blew up. After four years, nearly five hundred published posts, thousands of emails, and months of back-and-forth negotiations, my lifelong dream has finally come true. It's been a long time coming, and although it's somewhat bittersweet, I couldn't be happier with how things turned out. I'm excited to share this news with you today. Deep breath.
You do not have permission to view this directory or page using the credentials that you supplied because your Web browser is sending a WWW-Authenticate header field that the Web server is not configured to accept. Please try the following: Contact the Web site administrator if you believe you should be able to view this directory or page.
Swimplan
FREE Swim workouts for all swimming levels Swimplan provides FREE personalized swim training plans for beginners to advanced swimmers. Swim workouts can be used for general fitness, triathlon training, open water training, Masters and competitive swim training sessions. REGISTER NOW and get a free workout in just a few minutes. Swimplan workouts are personalized just for you. Every swim fitness workout is customized for your swimming ability, pool length and your training equipment.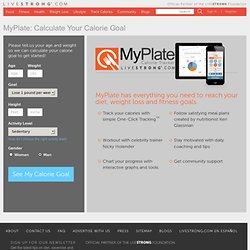 Sedentary Select if you work in an office or at home and sit most of the day. Even if you exercise a few times a week, you should track that information on separately on MyPlate. Note: We find that most members have an activity level of sedentary or light.