A étudier
Solution Campus Tombapik
YC-Funded AeroFS: It's Like Dropbox, But It Runs Inside Your Firewall
I've been a fan of Dropbox for a long time. It's convenient, it 'just works', and 2GB of free storage can go a long way.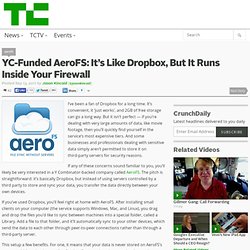 Meetup Everywhere: Best practices and examples
EverySpot
Spotify's New API Allows Developers To Add Music Streaming Service To iOS Apps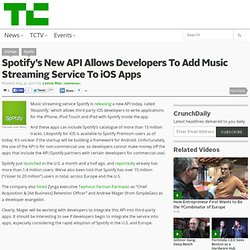 Music streaming service Spotify is releasing a new API today, called 'libspotify,' which allows third party iOS developers to write applications for the iPhone, iPod Touch and iPad with Spotify inside the app. And these apps can include Spotify's catalogue of more than 15 million tracks. Libspotify for iOS is available to Spotify Premium users as of today.
unnamed pearl