Arnaud.breton
Arnaud BRETON
NYC. Appartement. Paris. UniShared. USA. Société. Clair2013.wikispaces. Monsieur mon Député, dites à François Hollande… « OliverBlog. Monsieur mon Député, Ce blog était fermé depuis 2010 mais je ne peux, aujourd'hui, faire autrement que vous écrire ici.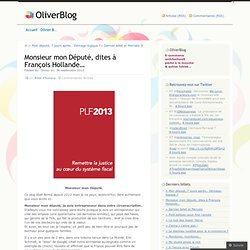 Monsieur mon député, je suis entrepreneur dans votre circonscription. D'ailleurs vous me connaissez sans doute puisque je suis un entrepreneur qui crée des emplois (une quarantaine ces dernières années), qui paye des taxes, qui génère de la TVA, qui fait la promotion de son territoire… bref je crois être l'un de vos électeurs qui crée de la valeur. Et aussi, en tout cas je l'espère, un petit peu de bien-être et pourquoi pas de bonheur pour quelques familles. Il y a un peu plus de 2 ans, dans une tribune tenue dans Le Monde, Eric Schmidt, le "boss" de Google, citait notre entreprise auvergnate comme un exemple de (micro) réussite et affirmait que la France pouvait être fière de nous. Au bureau, le présentéisme fait des ravages.
LE MONDE | • Mis à jour le | Par Annie Kahn En entreprise, on ne fait plus l'appel comme à l'école.
Les absences et les horaires laxistes sont néanmoins remarqués et négativement connotés. Quand ils ne sont pas pointés. Canada : elle arrache un niqab et est condamnée à apprendre l'Islam. En Août 2010, Rosemarie Creswell, a agressé une sœur portant le niqab dans un centre commercial canadien.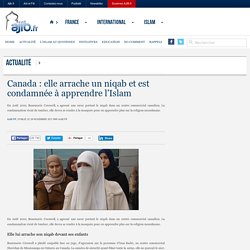 La condamnation vient de tomber, elle devra se rendre à la mosquée pour en apprendre plus sur la religion musulmane. Rosemarie Creswell a plaidé coupable face au juge, d'agression sur la personne d'Inas Kadri, au centre commercial Sheridan de Mississauga en Ontario au Canada.
HomeAway Vacation Rentals: Beach Houses, Condos, Cabins, Villas & Vacation Rental Homes. Outils. Voyages. Roadtrip. Arnaud BRETON. Arnaud BRETON (arnaud_breton) sur Twitter. Développement informatique. RASSTP. RASSTP (rasstp_android) sur Twitter. Arnaudbreton/reste-assis-tes-prevenu. Reste Assis T'es Prévenu (RASSTP) Reste Assis T'es Prévenu - Android Market.
Wherever you are, just pull Transit out of your pocket and quickly know when the next bus or train is arriving.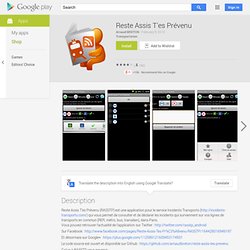 Not sure what's the fastest way? Use our easy-to-use trip planner to find your way.Featured on Google Play Picks and MTA App Quest winner! Works in 62 cities across North America and Europe (see full list on Know at a glance when your next train or bus is arriving.- See exactly where your bus or train is on the map in real-time.*- Find scheduled departures and route itineraries even without an Internet connection.- Star your favorite routes, bumping them to the top of the list- Plot routes on the map. *Where real-time is availableTransit App is a great replacement for the now discontinued HopStop app!
Entrepeunariat
Art. Fun. Social. Connaissance. Cuisine. Restauration.
---