Com / Without Speak :)
YouTube - swarm and serennia @ esl los angeles NERDRAGE
YouTube - Celex Nerd Rage at EM Montreal
YouTube - Interview with Celex - Intel Extreme Masters Montreal
YouTube - The Terrorist
A Call To Arms
Leeroy Jenkins, often elongated with numerous additional letters, is an internet meme named for a player character created by Ben Schulz in Blizzard Entertainment's MMORPG, World of Warcraft. The character became popular due to a video of the game that circulated on the internet. The phenomenon has since spread beyond the boundaries of the gaming community into other on-line and main-stream media.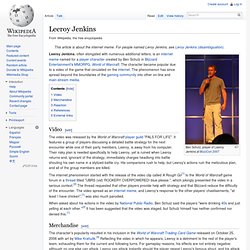 Leeroy Jenkins
Leeroy Jenkins Video and More
Filed in The Category Staff News Leeroy Jenkins has appeared in many wow videos and we've collected them here for your viewing pleasure. You'll find the original Leeroy Jenkins screw up movie, the Leeroy Jenkins jeopardy video and many other funny World of Warcraft videos we think are cool. If you know of any new Leeroy videos, drop a line in the Leeroy Jenkins World of Warcraft Forums so that everyone can see it
World of Warcraft Cataclysm Blizzcon 2009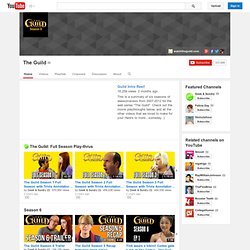 About Subscribe to Geekandsundry to see Season 5! SEASON 5 is coming to YouTube! But it will be on our NEW channel GEEKANDSUNDRY! Please SUBSCRIBE TO GEEKANDSUNDRY for a new Guild Season 5 episode each week. Plus see Seasons 1-4 as full-length movies with trivia annotations and special bonus content! The Guild is an award-winning independent comedy web series about a group of online gamers created by and starring Felicia Day, now with over 150 million views!
YouTube - Chaîne de watchtheguild
World Of Warcraft: Dancing
YouTube - Pandaren Monk