Nostalgia
Asterix or The Adventures of Asterix (French: Astérix or Astérix le Gaulois, IPA: [asteʁiks lə ɡolwa]) is a series of French comics written by René Goscinny and illustrated by Albert Uderzo (Uderzo took over the writing after the death of Goscinny in 1977). The series first appeared in the Franco-Belgian comics magazine Pilote on 29 October 1959.
Asterix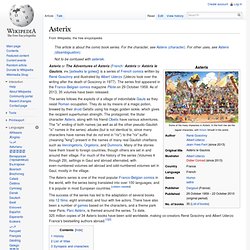 Vortex (formerly known as Citadel) is a 3D shooter game developed by Argonaut Software and released by Electro Brain for the Super Nintendo Entertainment System in September 1994.[1] It is one of a few titles designed to use the Super FX GSU-1 enhancement chip. The player pilots an experimental mech called the Morphing Battle System against the seven worlds of the Aki-Do Forces.[2] The MBS can transform between four different modes, fueling unconfirmed speculation that the concept may have been derived from an unreleased game based on Transformers: Generation 2.[3]
Vortex (video game)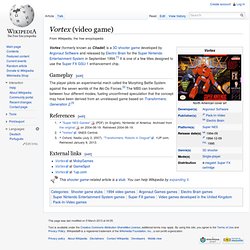 Uniracers, released as Unirally in PAL territories, is a video game created by DMA Design and Nintendo of America for the SNES in North America in December 1994 and in the PAL territories on April 27, 1995. The game focuses on fast moving action, and was released to show that the SNES could handle games similar to SEGA's popular Sonic games.
Uniracers
Legends of the Hidden Temple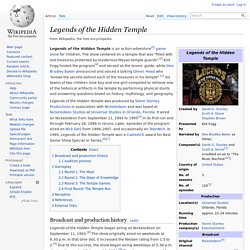 Legends of the Hidden Temple is an action-adventure[5] game show for children.