Information about Music
▶ Vibe Tribe - Albert Balbert (Mystical Complex RMX) by MYSTICAL COMPLEX
Gold Panda - Marriage
Dr. Schluss' Garage Of Psychedelic Obscurities
Steve Roach (musician)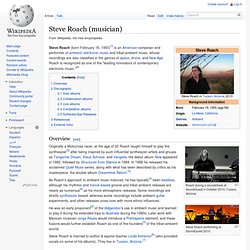 Steve Roach (born February 16, 1955)[1] is an American composer and performer of ambient, electronic music and tribal-ambient music, whose recordings are also classified in the genres of space, drone, and New Age. Roach is recognized as one of the "leading innovators of contemporary electronic music.
Nah Und Fern: Gas: Amazon.co.uk: Music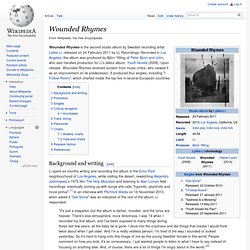 Wounded Rhymes is the second studio album by Swedish recording artist Lykke Li, released on 24 February 2011 by LL Recordings.
Wounded Rhymes
‪Emeralds - Does It Look Like I'm Here?‬‏