Fun
Science
Planearium.de presents: SP-Studio.de. Marshmallow gun. Put on your safety glasses.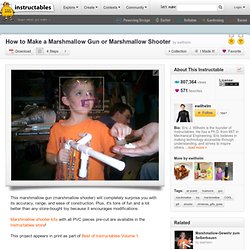 Point the gun in a safe direction. Load a minimarshmallow into the mouth piece, seal your lips to the mouthpiece, and give the gun a quick burst of air. Yes, the marshmallow does go around all those curves. Pretty cool, huh?! Shockwave Air Cannon. IceShotGlasses - ElephantStaircase. Summary How to make a shot glass out of ice.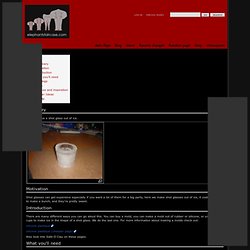 Motivation Shot glasses can get expensive especially if you want a lot of them for a big party, here we make shot glasses out of ice, it costs very little to make a bunch, and they're pretty sweet. Introduction.
---