Galerie
jVideoDirect Video Gallery - Home. SIGE - Simple Image Gallery Extended. Tips and tricks Enable Turbo Mode – Gallery is loaded in seconds From Version 1.7.-2 on you may enable the Turbo Mode.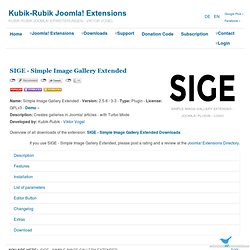 Demo: Plugin Simple Image Gallery Extended. Alle Informationen zum Plugin und Download: Plugin - Simple Image Gallery Extended - Joomla Gelistet in: Joomla!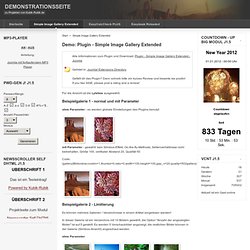 Extensions Directory Gefällt dir das Plugin? Dann schreib bitte ein kurzes Review und bewerte sie positiv! LV ENHANCED Image Slider. Showcase Plazza. JV Irrit - Art Gallery Joomla Template | BoyGJ.COM. FlippingBook Joomla Gallery Component - FlippingBook Joomla Gallery Component Online Demo. Page 1.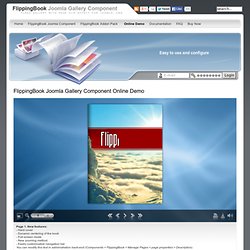 New features:- Hard cover- Dynamic centering of the book- Full-screen mode- New zooming method- Easily customizable navigation barYou can modify this text in administration back-end (Components > FlippingBook > Manage Pages > page properties > Description). Page 2. Create your own web-publications. There's nothing easier than creating a web-magazine, newspaper or booklet now. Gallery Demo. Travel Pictures. You may not be able to visit this page because of: an out-of-date bookmark/favourite a search engine that has an out-of-date listing for this site a mistyped address you have no access to this page The requested resource was not found.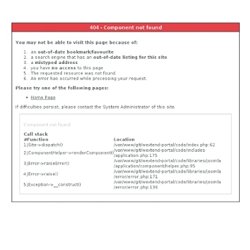 An error has occurred while processing your request. Please try one of the following pages: If difficulties persist, please contact the System Administrator of this site. Component not found. Joomla Extensions, Modules and Plugins - YOOtools - YOOgallery. Joomla and WordPress Widgetkit is built to work perfectly on different systems like Joomla 2.5, 3.0 and WordPress.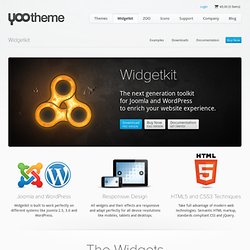 Responsive Design All widgets and their effects are responsive and adapt perfectly for all device resolutions like mobiles, tablets and desktops. HTML5 and CSS3 Techniques.
---