Photoshop
3D Buzz - Photoshop CS5 Fundamentals
Tutoriales Photoshop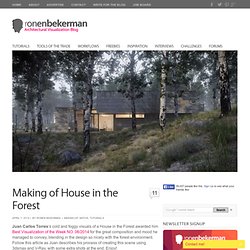 Earlier this month, 3Dstudija studio posted their "Scandinavian Summer House" visuals on the forums and these immediately captured my attention. I'm not that familiar with the Scandinavian "Look & Feel", but it sure reminded me of my Mediterranean local with a "Drop Dead Gorgeous" 3d Groundwork – Some of the best I've seen to date! I had a chat with the Maciulis Brothers, Matas & Antanas about this project and this article was born. Enjoy it.
Tutorials
Photoshop Brushes – Free Photoshop Brushes at Brusheezy!
news
2012, August 6th Updated all After Effects plugins to be CS6 compatible. 2010, November 1st Bug fixes and maintainance for most plugins . Lenscare for After Effects and OpenFX now has a beta implemenation of a custom iris .