Meals
Now youre cooking with comics. Lunch Sandwich Round-Up - KitchenDaily - StumbleUpon. Food Pyramid Submissions (Raw Image) - StumbleUpon. Random funny pictures - StumbleUpon. Bacon-wrapped Jalapeno Chicken Bites - StumbleUpon. 610K+Add bacon to anything and it will fly off the table.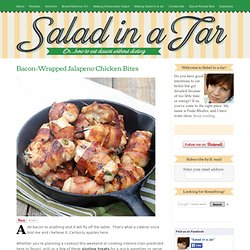 That's what a caterer once told me and I believe it. Certainly applies here. Pizza Braid | Busy Mommy: An Iowa Mom Blog - StumbleUpon. Tomato and Bread Bowl 'Soupetizers' The following article was written by Keegan Baur.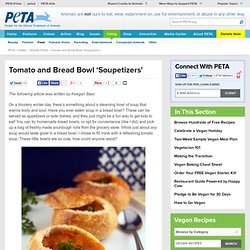 On a blustery winter day, there's something about a steaming bowl of soup that warms body and soul. Have you ever eaten soup in a bread bowl? Quesadilla Pie. A healthy family is a happy family Here's a fun take on a tried-and-true favorite.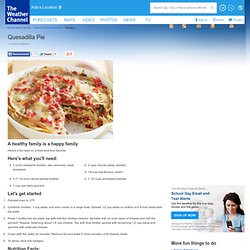 Here's what you'll need: 1 (2-lb) rotisserie chicken, skin removed, meat shredded 2 cups chunky salsa, divided 1/4 cup low-fat sour cream 3 (7 1/2-inch) whole-wheat tortillas 1 1/2 cups shredded cheddar 1 cup raw baby spinach. Graffiato - Chinatown - Washington - DC - CityEats. Chef's Tasting Lunch Menu $25 per person* $5 pizza add on First Marinated Broccolini red peppers, feta, walnuts Caesar cream cheese croutons Flatbread pepperoni sauce.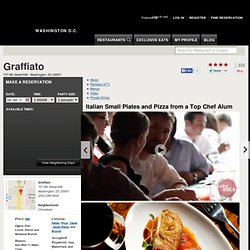 How to Cook | Cook&s Country - Recipes That Work - StumbleUpon. Favorite Collections let you organize your favorite ATK content.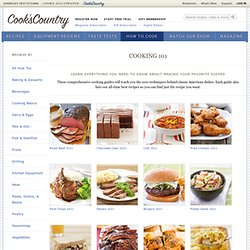 Are you building a menu for an upcoming birthday dinner? You can keep those recipes in a collection called "John's 50th Birthday," for example. Find an open table at Portofino Restaurant - Arlington - Arlington - VA -... This family-run Italian eatery on Crystal City's busy restaurant row, a.k.a. 23rd Street, has been dishing up plates of pasta for three generations.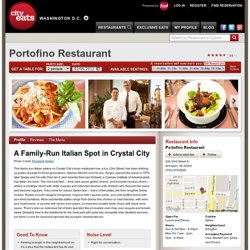 Adelmo Micheli and his son, Sergio, opened the place in 1970, later Sergio and his wife Pilar ran it, and recently their son Richard, a Culinary Institute of America grad, has taken the torch. The old world feel -- think dark wood, gilded mirrors, and brocade boudoir chairs -- strikes a nostalgic chord with older couples and extended families with children who frequent the place and become regulars. Balsamic BBQ Glazed Chicken - StumbleUpon. A homemade balsamic bbq sauce is used to glaze chicken as it's grilling.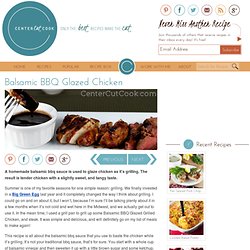 The result is tender chicken with a slightly sweet, and tangy taste. Summer is one of my favorite seasons for one simple reason: grilling.
---