Fun fun fun
Manga Fox: Short Cuts Vol.01 Ch.004 Online Manga Scans. Science Project - Top 10 High School Science Fair Projects. When I got this assignment all I could think was "They want me to make fun of kids!"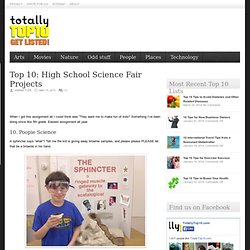 Something I've been doing since like 5th grade. Easiest assignment all year. 10. March 2010. Calvin and Hobbes Snow Art Gallery. Natalie Dee: "America's Favorite Cracker" Random Comic Older Comics Search ND: Text Titles.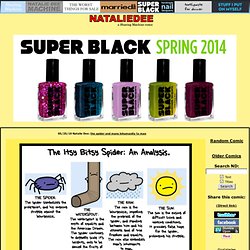 The Crap Blog » Observations. The Simple Image Sharer | Image Gallery. Lead Paint Comics - Bad days and Dog-proof clothing. You'd be amazed how fast Hand-puppet Swayze gets old.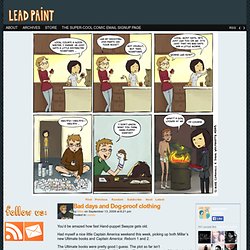 Had myself a nice little Captain America weekend this week, picking up both Millar's new Ultimate books and Captain America: Reborn 1 and 2. The Ultimate books were pretty good I guess. The plot so far isn't anything jaw-dropping, but Millar's dialogue is still pretty sharp (most of the time), and there are a lot of nice little details and well-presented panels in the books that are pretty cool too. It's kind of weird to see the Ultimates in such a bright, cartoony style, especially when mixed with Millar's fairly violent writing, but not in a bad way.
The juxtaposition is actually kind of cool I think. Chuck & Beans.
---