Collaboration
This is a guest post from esteemed presentations and speaking expert Olivia Mitchell. People used to whisper to each other or pass hand-scribbled notes during presentations. Now these notes are going digital on Twitter or via conference-provided chat rooms.
How to Present While People are Twittering | Pistachio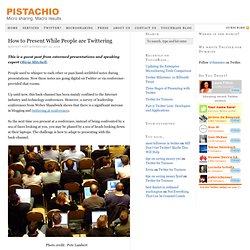 RJI News Collaboratory
BeatBlogging.Org - pushing the practice of beat reporting
EtherPad is not likely to win a prize for its user interface design, but it may just be one of the most useful web apps we have seen in quite a while. EtherPad allows you to instantly create a workspace for text documents that you can then share with your colleagues, clients, or friends. Every edit to the document will immediately appear on your co-workers' screens in real-time.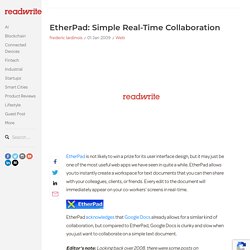 EtherPad: Simple Real-Time Collaboration - ReadWriteWeb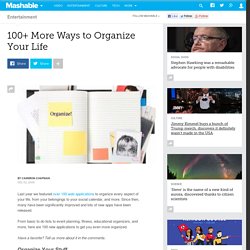 Last year we featured over 100 web applications to organize every aspect of your life, from your belongings to your social calendar, and more. Since then, many have been significantly improved and lots of new apps have been released. From basic to do lists to event planning, fitness, educational organizers, and more, here are 100 new applications to get you even more organized.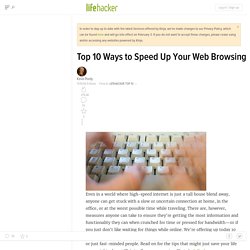 I do frequently hit "View as HTML" if I see a large PDF returned as a result, and it is useful from the bandwidth point of view, to see if a PDF is worth downloading, however trashing Acrobat reader for a much lighter reader is a very good option for speeding up web browsing in general. For Windows: PDF X-Change viewer offers a portable version, is feature packed (including free annotation tools), and renders well on screen and paper.
Top 10: Top 10 Ways to Speed Up Your Web Browsing
Hello, We launched Backpack back in 2005 so people could "keep life's loose ends together" in one place online. Since then, hundreds of thousands of people have kept millions of loose ends safe in their online Backpacks. However, because we haven't given Backpack much attention in the last few years, and as part of refocusing our efforts on a slimmer product line, we've decided to no longer offer Backpack to new customers. Existing customers will be able to continue using Backpack as they always have.