Second Life
Your Photostream
Bora Bora
Bahia Tiki Beach
Last Chance for Early Access to Play Ever, Jane, the Jane Austen-Themed MMO from Linden Lab Alum Ever, Jane, the innovative MMO set in the world of Jane Austen and lead created by Judy Tyrer (formerly a senior engineering manager at Linden Lab), successfully Kickstarted $100,000+ late last year, I'm happy to say, and she's still taking Paypal donations to expand production. In fact, if you want to maintain early access to Ever, Jane, you should donate at least $10 or more via Paypal now: "Once we get the security locked down," Judy tells me, "those who have not backed us will no longer be able to play, so we will be offering our first very low level subscription for early access." Go here to donate because Jane Austen. Speaking of which, Ever, Jane just won a Massively "Underdog" award, so Judy's got that going for her. "Design is moving at a good clip," she says, "and we're about halfway through pre-production, picking up some new tools and refining our work flow."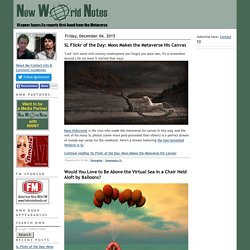 What sim am I on
Export to World * How to export
English Knowledge Base
Linden Lab Official:Intellectual Property
From Second Life Wiki This article is about trademarked, copyrighted, and celebrity material in Second Life. Introduction In Second Life, we hope creators will use their imagination to make original content. Some create things that are inspired by real-world objects, like cars or jewelry. When you do that, please make sure you're not improperly using another's intellectual property – for example, a trademarked logo or brand name, a distinctive product appearance (known as "trade dress"), characters or material from a movie, book, or other copyrighted work, or a celebrity image or name (protected as a "right of publicity").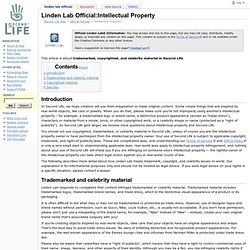 Nothing celebrates the end of summer better than a cocktail at sunset in the patio of your ocean front Bahia Tiki Home! If you're looking for a touch of tropical to your place, try the Tropical Fruit Bar, with its fresh fruits that hand out 7 custom made drinks to you and your guests. You can choose from Coconut Juice, Pirate Rum, Martini, Caipirinha, Beer, Pineapple Delight and Strawberry Daiquiri. And it's only 8 prims!
Bahia Tiki and Zen Store