Second Life
Your Photostream. Bora Bora. Bahia Tiki Beach. Free LSL script Library. Second Life: New World Notes. Philip Rosedale on the Future of VR & Virtual Worlds Philip Rosedale* recently gave a keynote speech in Second Life for an education conference and Daniel Voyager has a rough transcript here.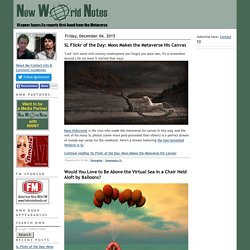 There's a lot about the future of VR, virtual worlds, his new VR/VW startup High Fidelity and its relation to his last startup, Linden Lab. This point on latency is fascinating: How much latency can there be in face to face talking? 100 milliseconds. 100 milliseconds is necessary in establishing emotional connections. What sim am I on. 60 SL blogs you should read. Export to World * How to export. English Knowledge Base. Linden Lab Official:Intellectual Property. From Second Life Wiki This article is about trademarked, copyrighted, and celebrity material in Second Life.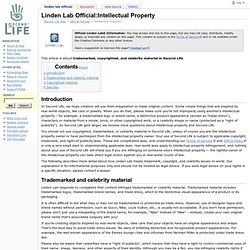 Introduction In Second Life, we hope creators will use their imagination to make original content. Some create things that are inspired by real-world objects, like cars or jewelry. When you do that, please make sure you're not improperly using another's intellectual property – for example, a trademarked logo or brand name, a distinctive product appearance (known as "trade dress"), characters or material from a movie, book, or other copyrighted work, or a celebrity image or name (protected as a "right of publicity").
Bahia Tiki and Zen Store.
---