Triathlon Training
Get flash to fully experience Pearltrees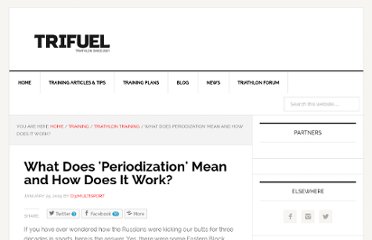 If you have ever wondered how the Russians were kicking our butts for three decades in sports, here is the answer.
The following program is designed for the triathlete who has competed in several triathlons, perhaps even a season of triathlons, either Sprint Distance or Olympic Distance Races.
Jeff Galloway's Magic Mile Race Prediction Formulas (for the 5K, 10k, Half Marathon and Marathon distances, based upon a one mile time trial)
In the last several weeks before your goal race, your key workouts should closely simulate the demands that will be associated with the 10K-run leg of your triathlon. The most race-specific key running workouts are tempo runs at or near race pace, moderately long runs at a moderately brisk pace and transition runs (i.e. runs immediately following a bike ride), also done at or near race pace. There are two reasons why these types of key running workouts should be emphasized late in the training cycle. First, the body adapts very specifically to the precise nature of the exercise demands placed upon it.