Dinner
Hearty Chicken Pot Pie Recipe from Betty Crocker
Macaroni circa 1870
MACARONI. Put four or five ounces of macaroni in water, and boil for twenty minutes, until tender.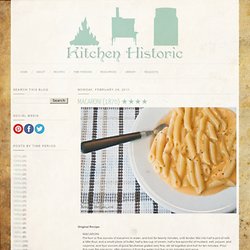 Do you stand in front of your closet thinking I have nothing to wear even though its full of clothes? I do this all.the.time. It drives my husband crazy because my closet seems like clothes are exploding from it half the time and my dresser drawers are way too full when all the laundry is clean.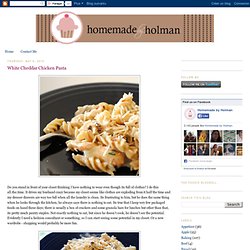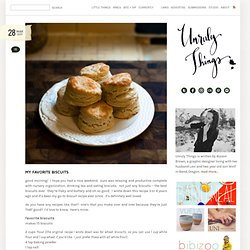 good morning! I hope you had a nice weekend. ours was relaxing and productive complete with nursery organization, drinking tea and eating biscuits. not just any biscuits – the best biscuits ever. they're flaky and buttery and oh so good.
Favorite Biscuits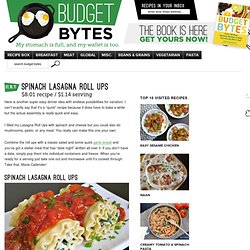 spinach lasagna roll ups $8.01 recipe / $1.14 serving Here is another super easy dinner idea with endless possibilities for variation.
pesto stuffed shells $8.51 recipe / $1.42 serving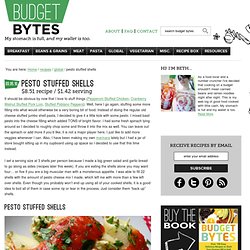 Earlier on in the week, when I made the spinach, or spanakopita pesto pasta I made sure to keep some of the pesto left over for something new.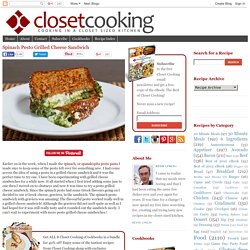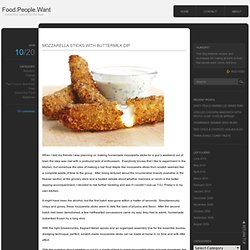 When I told my friends I was planning on making homemade mozzarella sticks for a guy's weekend out of town the idea was met with a profound lack of enthusiasm. Everybody knows that I like to experiment in the kitchen, but somehow the idea of making a bar food staple like mozzarella sticks from scratch seemed like a complete waste of time to the group. After being lectured about the innumerable brands available in the freezer section at the grocery store and a heated debate about whether marinara or ranch is the better dipping accompaniment, I decided to risk further heckling and see if I couldn't one-up T.G.I.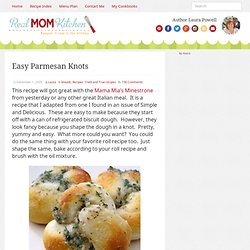 This recipe will got great with the Mama Mia's Minestrone from yesterday or any other great Italian meal.
Oh my goodness, Oh my goodness.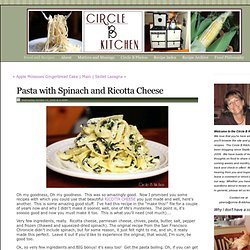 Pasta with Spinach and Ricotta Cheese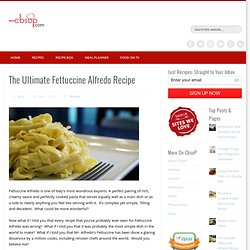 Fettuccine Alfredo is one of Italy's most wondrous exports. A perfect pairing of rich, creamy sauce and perfectly cooked pasta that serves equally well as a main dish or as a side to nearly anything you feel like serving with it.
Oh…my….gosh. Alert the grocery store because there is going to be an avocado shortage in my town. Well, more than usual that is.
This meatless Monday thing, I'm getting the hang of it. Don doesn't like the idea of meatless Mondays (Boys. They like meat).
Crash Hot Potatoes
These Hasselback potatoes looks beautiful, don't' they? Here, I also added several cloves of garlic to these Swedish version of baked potatoes to enhance the flavor. It turned out great, they were very delicious, crispy on the outside and tender on the inside.. Hasselback Potatoes
I think I have discovered the ultimate way to use up leftover mashed potatoes and the perfect appetizer for New Year's Eve cocktail parties.
Baked Oven Fries
Honey Sesame Chicken
Honey Soy Stir Fried Chicken
Easy Biscuits Recipe
CHEDDAR BAY BISCUITS