C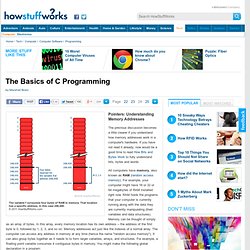 The previous discussion becomes a little clearer if you understand how memory addresses work in a computer's hardware. If you have not read it already, now would be a good time to read How Bits and Bytes Work to fully understand bits, bytes and words. All computers have memory , also known as RAM ( random access memory ). For example, your computer might have 16 or 32 or 64 megabytes of RAM installed right now. RAM holds the programs that your computer is currently running along with the data they are currently manipulating (their variables and data structures).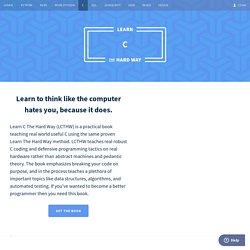 This is the in-progress free version of Learn C the Hard Way. It was just converted to a new format so things might be missing or formatted wrong. Email help@learncodethehardway.org to report any problems.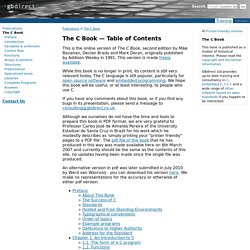 This is the online version of The C Book , second edition by Mike Banahan, Declan Brady and Mark Doran, originally published by Addison Wesley in 1991. This version is made freely available . While this book is no longer in print, its content is still very relevant today. The C language is still popular, particularly for open source software and embedded programming . We hope this book will be useful, or at least interesting, to people who use C.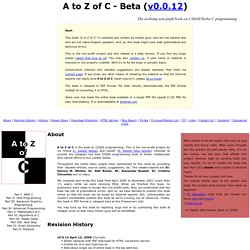 A to Z of C - Beta | Online book on C/DOS programming
1. First Chapter 1.1 Acknowledgement 1.2 Book Organization 1.3 FAQ about A to Z of C 2. Birth of C 3.