Random fun
Challenge | DressUpChallenge.com
Rate My Finally…
Chros Neegers bezoekt de Universiteit van Tilburg
HOW TO: Be A Bad Bitch
Bitch Magazine | Feminist Response to Pop Culture
Banjo videos
Yo what up gasten, Het jaar zit er nu bijna officieel op. Elk idee van dit jaar is geschreven, geregiseerd, geacteerd, opgenomen, gemonteerd en natuurlijk daarna nog eens gepubliceert.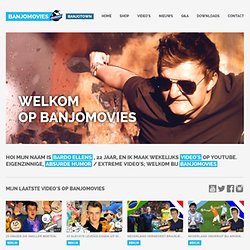 Chill Out Point - Funny images and artwork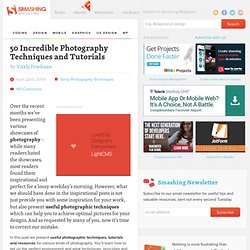 Advertisement Over the recent months we've been presenting various showcases of photography – while many readers hated the showcases, most readers found them inspirational and perfect for a lousy workday's morning. However, what we should have done in the inspirational posts is not just provide you with some inspiration for your work, but also present useful photographic techniques which can help you to achieve optimal pictures for your designs. And as requested by many of you, now it's time to correct our mistake.
50 Incredible Photography Techniques and Tutorials - Smashing Magazine
Cracked.com - America's Only Humor & Video Site Since 1958
Random Good Stuff - Entertainment Blog
SodaHead - Ask or Answer Questions, Discuss News, Express Opinions, or Create Polls
UV opschroefbal laagjes | All Over Piercings
always in touch with your friends
Twitter / Home
Webpiraat.nl - 5 piraten en 132 gasten online!
[madradhair]
TV Shack - tune in
Verjaardagrecept Knakworst In Bladerdeeg op Smulweb.nl
Other uke admire you, some seme fear you.
Home of the Seme Uke Quiz - Seme Uke Personality Test - Gay Personality Quiz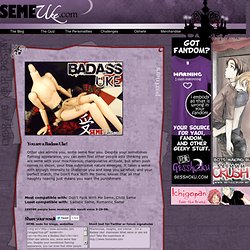 Lucky Dog Leather, leather bracelets, wristbands, leather cuffs and belts for men and women
FML: Your everyday life stories
LikeMyThought
A day in "my" life (in pictures)
Omegle
MyLifeIsAverage - Life is pretty normal today
Coen en Sandershow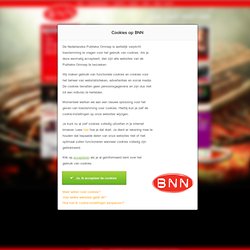 De Nederlandse Publieke Omroep is wettelijk verplicht toestemming te vragen voor het gebruik van cookies. Als je deze eenmalig accepteert, dan zijn alle websites van de Publieke Omroep te bezoeken.
Jezebel: Celebrity, Sex, Fashion for Women. Without Airbrushing.