Reps
Pasta
Cheesecake. Creamy Rice Pudding - Allrecipes. Mint Pana Cottas With Blackberry Coulis. Thank you, thank you to all of you who visited Kate and myself and leaving wonderful birthday wishes.
Wow! You do know how to party!! Parmesan-Roasted Butternut Squash. Serves8 Active time:10 min Start to finish:1 hr November 2008 The best qualities of a gratin shine in this incredibly simple side dish: Pieces of sweet butternut squash and a flurry of salty Parmigiano-Reggiano meld with cream to form a warm, cohesive whole.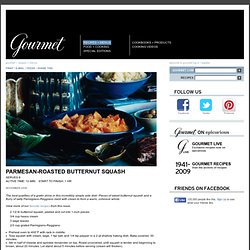 View more of our favorite recipes from this issue. 2 1/2 lb butternut squash, peeled and cut into 1-inch pieces 3/4 cup heavy cream 3 sage leaves 2/3 cup grated Parmigiano-Reggiano. Homemade Turtles! | Twig & Thistle. Here is a recipe I got from my (wonderful) neighbor for quick and easy turtles.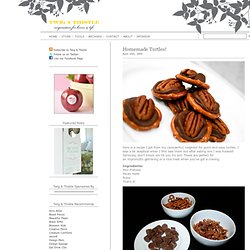 I was a bit skeptical when I first saw them but after eating one I was hooked! Seriously, don't knock em till you try em! Brown butter brown sugar shorties. There are cookies, and there are cookies.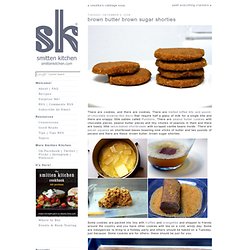 There are melted toffee bits and pound-of-chocolate brownie-like discs that require half a glass of milk for a single bite and there are snappy little sables called Punitions. There are peanut butter cookies with chocolate pieces, peanut butter pieces and tiny chunks of peanuts in them and there are toasty little twice-baked shortbreads with scraped vanilla beans inside. S'mores brownies. Disclaimer: The City Sage cannot be held responsible for sugar highs, ecstatic trances, and out-of-body experiences that result from consumption of these brownies.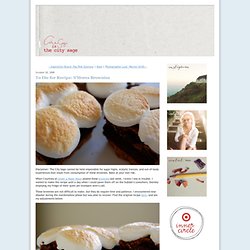 Bake at your own risk. When Courtney at Under a Paper Moon posted these brownies last week, I knew I was in trouble. I waited to make the recipe until a day when I could pawn them off on the hubster's coworkers, thereby emptying my fridge of their quiet yet incessant siren's call. These brownies are not difficult to make, but they do require time and patience.
---