Skepticism, Reason, Athiesm & Debunking
Bible Study Tools Online – Verses, Commentaries, Concordances, Verses, Parallel Versions
Skeptic's Annotated Bible / Quran / Book of Mormon
Michael Shermer
Doubtful News
The Atheist Experience TV Show
Watch us on ustream, or you can directly stream Public Access Ch 16 from Channel Austin's server without IRC here. We are on 4:30 to 5:30 pm Central US Time. See the clock below. Join us at El Arroyo for the after-the-show meetup at 1624 W 5th St around 6:00pm.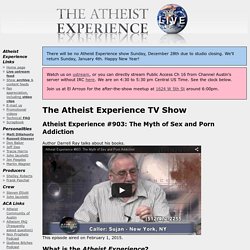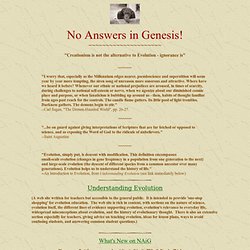 No Answers in Genesis
"Creationism is not the alternative to Evolution - ignorance is" ~~~~~~ "I worry that, especially as the Millennium edges nearer, pseudoscience and superstition will seem year by year more tempting, the siren song of unreason more sonorous and attractive. Where have we heard it before? Whenever our ethnic or national prejudices are aroused, in times of scarcity, during challenges to national self-esteem or nerve, when we agonize about our diminished cosmic place and purpose, or when fanaticism is bubbling up around us - then, habits of thought familiar from ages past reach for the controls.
Worldview Naturalism.com
Patheos | Hosting the Conversation on Faith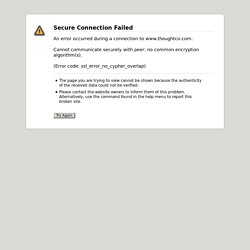 Urban Legends
Above: Photo of Bill Gates holding a sign reading, "As some of you may know, I'm Bill Gates. If you click that share link, I will give you $5,000. I always deliver, I mean, I brought you Windows XP, right?" Sorry to break it to the tens of thousands of folks who've already spammed it all over Facebook, but this is a Photoshop prank, and a fairly obvious one at that. In the original, undoctored image, taken in February 2013 during an AMA session on Reddit.com, the sign simply said, "Hi Reddit, This is Bill Gates."
From performing blockbuster shows on the Vegas Strip to the adventures of fatherhood, from an ongoing dialogue with proselytizers of the Christian Right to the joys of sex while scuba diving, Penn Jillette's self-created Decalogue invites his reader on a journey of discovery that is equal parts wise and wisecracking. God, No! is a roller coaster of exploration as Penn shows that doubt, skepticism, and wonder—all signs of...
Richard Dawkins Foundation for Reason & Science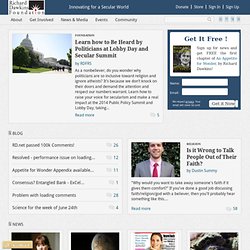 Freakonomics
Steven D. Levitt is an economist. Stephen J. Dubner is a writer.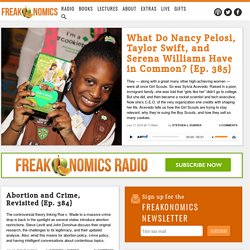 Presuming that because a claim has been poorly argued, or a fallacy has been made, that the claim itself must be wrong. A logical fallacy is a flaw in reasoning. Logical fallacies are like tricks or illusions of thought, and they're often very sneakily used by politicians and the media to fool people. Don't be fooled! This website has been designed to help you identify and call out dodgy logic wherever it may raise its ugly, incoherent head. Rollover the icons above and click for examples.
Thou shalt not commit logical fallacies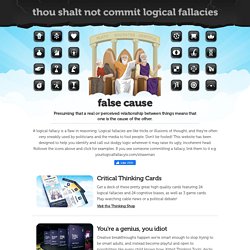 http://skepticalscience.com/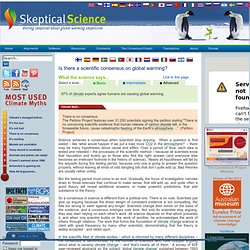 Science achieves a consensus when scientists stop arguing. When a question is first asked – like 'what would happen if we put a load more CO2 in the atmosphere?' – there may be many hypotheses about cause and effect.
Blog
Unreasonable Faith: A reasonable blog on atheism, religion, science, and skepticism
This day In Skepticism: SPAM; News Items: Chilis and Antivaxers, Crowdfunding Pseudoscience, Ocean under Enceladus, Looking Intelligent, Who's That Noisy, Your Questions and E-mails: Justina Case, Car Remotes; Science or Fiction Update Required To play the media you will need to either update your browser to a recent version or update your Flash plugin. Want access to exclusive content? Signup as a member gain access to discounts, premium podcasts and a members-only newsletter.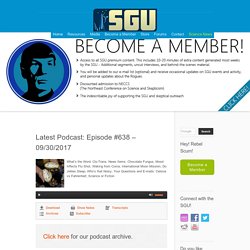 Home - The Skeptics' Guide to the Universe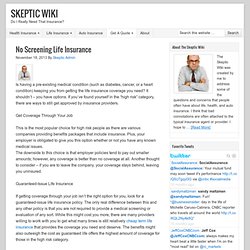 Main Page - SkepticWiki
Medicare recipients can change or add Medigap coverage to their health care benefits at any time during the open enrollment period. This creates the opportunity to make a decision. Covered individuals try a plan as they decide whether it fits their needs. If an insured wants to change something, this is the time to do so. Besides the fact that this opportunity comes along only once, there are three important things to understand:Medigap insurance.When to buy it.Switching policies.
Skepchick
Skeptoid: Critical Analysis Podcast
Skeptoid is a weekly science podcast dedicated to furthering knowledge by blasting away the widespread pseudosciences that infect popular culture, and replacing them with way cooler reality. Each weekly episode focuses on a single phenomenon — an urban legend, a paranormal claim, alternative therapy, or something just plain stupid — that you've heard of, and that you probably believe in. Skeptoid attempts to expose the folly of belief in non-evidence based phenomena, and more importantly, explains the factual scientific reality. From the sublime to the startling, no topic is sacred, politically incorrect though that may be. 173,000 weekly downloads. Read what people are saying. Receive this autographed DVD-ROM, FREE.
The mission of the Committee for Skeptical Inquiry is to promote scientific inquiry, critical investigation, and the use of reason in examining controversial and extraordinary claims. The FDA is giving serious consideration to our petition to require that all over-the-counter homeopathic drugs meet the standards of effectiveness applicable to non-homeopathic drugs. Read the letter from the FDA » Employment Opportunities: The Center for Inquiry is looking for a Web Developer.
CSI
Quackwatch
Quackwatch has grown considerably. To help visitors with special areas of interest, we maintain 24 additional sites for autism, chiropractic, dentistry, multilevel marketing, and many other hot topics. We are also closely affiliated with the National Council Against Health Fraud, which cosponsors our free weekly newsletter, and with Bioethics Watch, which highlights issues of questionable research on humans. Our Internet Health Pilot site provides links to hundreds of reliable health sites. Our Casewatch site contains a large library of legal cases, licensing board actions, government sanctions, and regulatory actions against questionable medical products.
Arguments - Home
August 09 - We just found another article by the genius from the last update. Enjoy. Where does YOUR First Loyalty lie? Our Race is Our Religion (May, 1985) Rated W for White SupremacyPart 1Part 2 August 04 - We added some great new Conspriacies...
Conspiracy Theories Ranging from Stupid to Inane - Conspiracy Bomb
Common Sense Atheism » 500+ Atheism vs. Theism Debates
It is currently Mon Apr 14, 2014 2:38 am View unanswered posts • View active topics Registration Welcome to our forum!
• Index page
Why I Left Mormonism - the Mormon Church
Documentation on my reasons for leaving Mormonism is listed at the beginning of my story. These links are here so that it is clear I left Mormonism because Mormonism is not what it claims to be. I did not leave due to hurt feelings or "sin".
The Last 24 Hours
Science-Based Medicine
Skeptic's Annotated Quran
Delightful Quotes
Positive Atheism (since 1995) Join the Struggle Against Anti-Atheist Bigotry!
Atheism - Investigating Atheism
American Atheists | Welcome
Atheism
Sense About Science
Improbable Research
Latest Email Hoaxes - Current Internet Scams - Hoax-Slayer
religion
Donald Simanek's Pages of Skepticism
Arguments from Global Warming Skeptics and what the science really says
Back of the Bible
Evil Bible Home Page
The Skeptic's Dictionary
Get Answers
Science, Reason and Critical Thinking
The Quackometer -
Bad Science
James Randi Educational Foundation