Online Utilities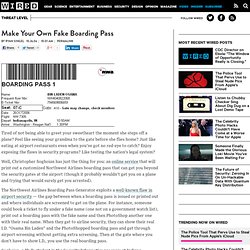 Tired of not being able to greet your sweetheart the moment she steps off a plane? Feel like seeing your grandma to the gate before she flies home? Just like eating at airport restaurants even when you've got no red-eye to catch? Enjoy exposing the flaws in security programs? Like testing the nation's legal system?
Make Your Own Fake Boarding Pass | Threat Level
Rickroll'n - URL disguising just got really simple!
Can't find what you're looking for? Help make justdelete.me better. easy No Info Available Login to your account, go to parameters, click Delete my account. Confirm by clicking I want to delete my account.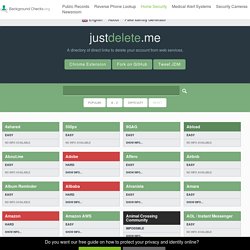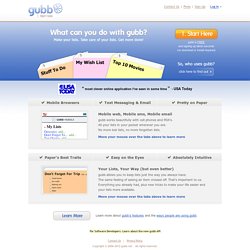 Make your lists Take care of your lists Get more done! With gubb, List Makers: Sleep well knowing their lists will still be there in the morning Have their lists by their side wherever they are (via phone, email, computer) Color their lists, add stars for priorities, add details, keep notes within lists Share and collaborate with others, when appropriate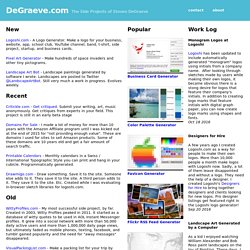 Work Log Logoshi - Sketch a Logo Last year I needed a simple logo for a side project. I looked into hiring a graphic designer, but didn't have a few thousand bucks to drop on a logo. I tried making my own logo in Photoshop and wasted 2 days before giving up.