Maps
MapJack (Beta) - Your City Online
The Breathing Earth simulation Welcome to Breathing Earth. This real-time simulation displays the CO2 emissions of every country in the world, as well as their birth and death rates. Please remember that this is just a simulation.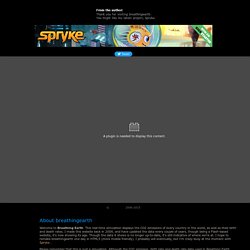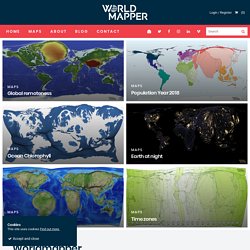 Worldmapper is a collection of world maps, where territories are re-sized on each map according to the subject of interest. There are now nearly 700 maps. Maps 1-366 are also available as PDF posters. Use the menu above to find a map of interest. In 2009 we added a series of maps of the world's population using a gridded cartogram approach: Worldmapper Population Atlas If you are interested in more background on map projections, read the short introductions about Worldmapper and map projections and gridded cartograms as a map projection. Find out more about the world's population in a new interactive map feature and our gridded country cartogram series: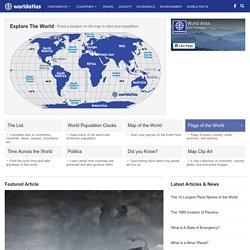 Flags of the World Flags of every country, state, province, and territory. Time Across the World Find the local time and date anywhere in the world. Travel Aids Free travel aids to help you make sense of your travels.
What is UUorld? UUorld (pronounced "world") provides an immersive mapping environment, high-quality data, and critical analysis tools. Great explanations are unfortunately scarce, but UUorld makes them easier to achieve through interactive four-dimensional maps. Our solution has three simple parts: Draw on extensive, organized data.