Green, Energy, Futurism
US Environmental Protection Agency
350.org
Sierra Club Home Page: Explore, Enjoy and Protect the Planet
Revive & Restore | Extinct species back to life
The GreatPassenger PigeonComeback Male passenger pigeon, painting by Tim Hough. News & updates on the project using museum-specimen DNA to bring this iconic species all the way back.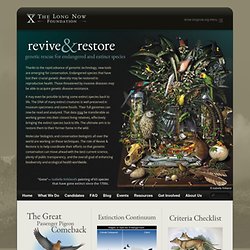 the consensus project
Green America: Economic Action for a Just Planet
Tech Graffiti
Global Footprint Network :: HOME - Ecological Footprint - Ecological Sustainability
BBC Earth – Climate change has natural and manmade causes
Kurzweil Accelerating Intelligence
Climate Change | Climate Central
The Green Room
One time Articles: Science
It gives a whole new meaning to the phrase "one for the road". Whisky, the spirit that powers the Scottish economy, is being used to develop a new biofuel which could be available at petrol pumps in a few years.
Scottish scientists develop whisky biofuel | Environment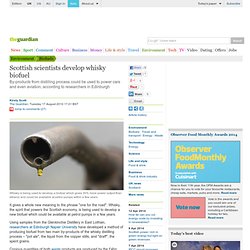 Several years ago I bought some remote property in Arizona. I am an astronomer and wanted a place to practice my hobby far away from the sky-wrecking light pollution found near cities of any real size. I found a great piece of property. The problem is, it's so remote that there is no electric service available. That's not really a problem. No electricity equals no light pollution.
How I built an electricity producing wind turbine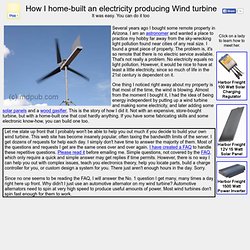 TreeHugger
Where People, History and Memories Join Together from The People History Site
Natural Resources Defense Council – The Earth's Best Defense
Global Warming and Climate Change skepticism examined
EarthTechling | Green technology news and reviews for all Earthlings
Inventors, Innovators, Innovations, Inventions Past Present and Future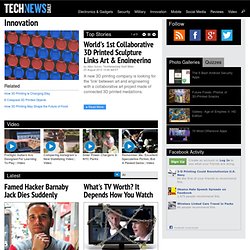 CBS asks for more money from a declining Time-Warner Cable, while customers can get it nearly free online or via an antenna. Before Google Glass' latest patch, a picture could have been worth a thousand hacks. It might be the technology of the future — but not of the present, judging by the simplistic and surprisingly expensive items offered so far. Bigger isn't always better.
TechNewsDaily - Where Technology Meets Daily Life
TFOT - The Future Of Things
TckTckTck | Join the Race to the Future!
SmartPlanet - We Make You Smarter - People, Business & Technology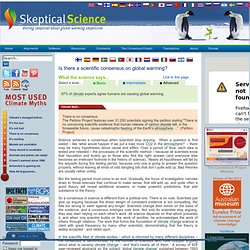 http://skepticalscience.com/
Science achieves a consensus when scientists stop arguing. When a question is first asked – like 'what would happen if we put a load more CO2 in the atmosphere?' – there may be many hypotheses about cause and effect. Over a period of time, each idea is tested and retested – the processes of the scientific method – because all scientists know that reputation and kudos go to those who find the right answer (and everyone else becomes an irrelevant footnote in the history of science). Nearly all hypotheses will fall by the wayside during this testing period, because only one is going to answer the question properly, without leaving all kinds of odd dangling bits that don't quite add up.
Future Timeline | Technology | Singularity | 2020 | 2050 | 2100 | 2150 | 2200 | 21st century | 22nd century | 23rd century | Humanity | Predictions | Events
FUTUREPREDICTIONS
Worldchanging: Bright Green
Farming Futures
Climate Institute
Climate Here's Why Suburban Sprawl Cancels Out The Climate Benefits Of City Living Toyota Unveils Zero-Emissions Hydrogen Fuel-Cell 'Car Of The Future' For Sale Next Year Unexpected Source Calls For A Slowdown In Oil-Booming North Dakota Climate Report: House Of Representatives Voted 109 Times To Undermine Environmental Efforts In 2013
Climate Progress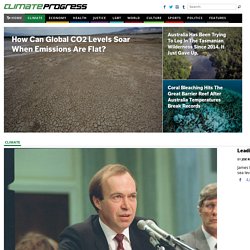 Climate Shifts
The Story of Stuff
Big Think
Renewable Energy World - Renewable Energy News, Jobs, Events, Companies, and more
Institute for Energy and Environmental Research Homepage
CleanTechnica: Cleantech innovation news and views
EcoGeek - Brains for the Earth
Environmental News and Information
Home - Protecting rainforests with Cool Earth Action - Keeping carbon where it belongs
Worldchanging: Bright Green
The National Broadband Plan: Connecting America
U.S. Green Building Council's Green Home Guide
Inspiring action for a green and peaceful future | Greenpeace USA
GoodCleanTech - The Independent Guide to Ecotechnology
Ecology Action: GROW BIOINTENSIVE!
We have dedicated our research to rediscovering the scientific principles that underlie millennia-old traditional farming systems. These have guided us to the eight essential aspects that are the foundation of GROW BIOINTENSIVE: Double-Dug, Raised Beds Composting Intensive Planting Companion Planting Carbon Farming Calorie Farming The Use of Open-Pollinated Seeds A Whole-System Farming Method Image © 1995 Jim Bones Most life in nature occurs at the interface of soil, water, air and sun.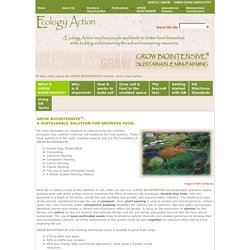 Ecopolis
SolveClimate News | Daily Climate News and Analysis
GREEN.BLORGE.com - Technology for a greener future
Welcome to Dangerous Laboratories!
High T3ch
Buy and Sell Electronics, Sell Cell Phone, Recycle Electronics - gazelle.com
energyrevolutionreport.pdf (application/pdf Object)
Introduction to climate dynamics and climate modelling - Welcome Page
The Copenhagen Diagnosis
Roadmap « The Science of Doom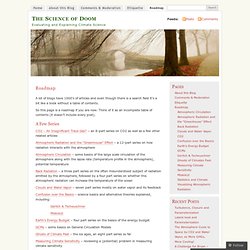 A lot of blogs have 1000′s of articles and even though there is a search field it's a bit like a book without a table of contents. So this page is a roadmap if you are new. Think of it as an incomplete table of contents (it doesn't include every post).
Physical Review Focus
NeuroLogica Blog
Jan 07 2014 The Society for Science-Based Medicine Are you someone who: - Thinks that medical interventions that are safe and effective are better than those that are unsafe or ineffective? - Thinks that rigorously and fairly applied scientific evidence is the best way to tell the difference? - Thinks that the public should have some basic protections against health fraud?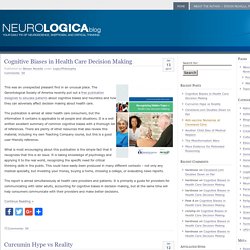 Inventions, Innovations and Interesting Ideas for the Inventor in All of Us. | InventorSpot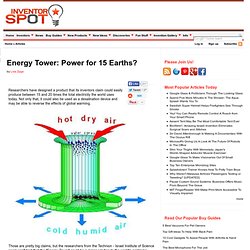 Energy Tower: Power for 15 Earths?
Researchers have designed a product that its inventors claim could easily produce between 15 and 20 times the total electricity the world uses today. Not only that, it could also be used as a desalination device and may be able to reverse the effects of global warming. Those are pretty big claims, but the researchers from the Technion - Israel Institute of Science seem confident that the "Energy Tower" could be a major solution to the world's problems.