Social media General Articles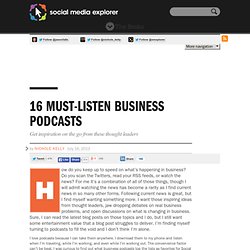 How do you keep up to speed on what's happening in business? Do you scan the Twitters, read your RSS feeds, or watch the news? For me it's a combination of all of those things, though I will admit watching the news has become a rarity as I find current news in so many other forms. Following current news is great, but I find myself wanting something more. I want those inspiring ideas from thought leaders, jaw dropping debates on real business problems, and open discussions on what is changing in business. Sure, I can read the latest blog posts on those topics and I do, but I still want some entertainment value that a blog post struggles to deliver.
16 Must-Listen Business Podcasts
When social media first started gaining traction, CMOs and other B2B marketing heads saw the value of the new marketing channels. Since that time, social media marketing budgets have increased substantially, yet a majority of businesses fail to deliver a quantifiable return on their investment. What can marketers do to ensure their efforts are generating a true and effective ROI? They can take these seven steps: 1.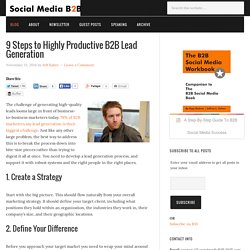 Posting Guidelines We hope the conversations that take place on HBR.org will be energetic, constructive, and thought-provoking. To ensure the quality of the discussion, our moderating team will review all comments and may edit them for clarity, length, and relevance. Comments that are overly promotional, mean-spirited, or off-topic may be deleted per the moderators' judgment. All postings become the property of Harvard Business School Publishing
Social Media: What Most Companies Don't Know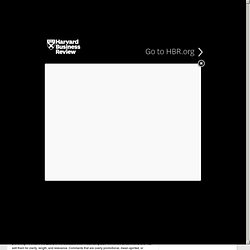 How Small Businessses Are Using Social Media [Infographic]
Social Media: What Most Companies Don't Know
Posting Guidelines We hope the conversations that take place on HBR.org will be energetic, constructive, and thought-provoking. To ensure the quality of the discussion, our moderating team will review all comments and may edit them for clarity, length, and relevance. Comments that are overly promotional, mean-spirited, or off-topic may be deleted per the moderators' judgment. All postings become the property of Harvard Business School Publishing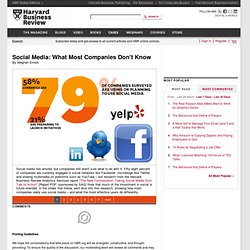 3 Ways to Help Consumers Express Themselves - Management Tip of the Day - August 3, 2011
SMEs earn more business through social media than larger firms