SME Business
Small Business Act for Europe - Small and medium sized enterprises (SME) - Enterprise and Industry. It aims to improve the overall approach to entrepreneurship, permanently anchor the 'Think Small First' principle in policy making from regulation to public service, and to promote SMEs' growth by helping them tackle the remaining problems which hamper their development.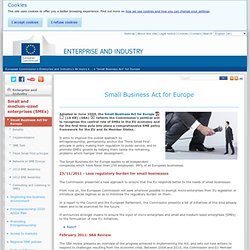 The Small Business Act for Europe applies to all independent companies which have fewer than 250 employees: 99% of all European businesses. 23/11/2011 - Less regulatory burden for small businesses The Commission presented a new approach to ensure that the EU responds better to the needs of small businesses. From now on, the European Commission will seek wherever possible to exempt micro-enterprises from EU legislation or introduce special regimes so as to minimise the regulatory burden on them.
The SME Envoy. The competitiveness of the European Union (EU) is fundamentally dependent on the wellbeing of its small and medium-sized enterprises (SMEs).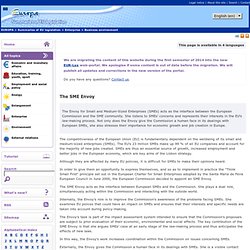 The EU's 23 million SMEs make up 99 % of all EU companies and account for the majority of new jobs created. SMEs are thus an essential source of growth, increased employment and better jobs in the European economy, which are key aims of the Lisbon strategy. Although they are affected by many EU policies, it is difficult for SMEs to make their opinions heard. What is an SME? - Small and medium sized enterprises (SME) - Enterprise and Industry. "SME" stands for small and medium-sized enterprises – as defined in EU law: EU recommendation 2003/361 The main factors determining whether a company is an SME are: number of employees and either turnover or balance sheet total.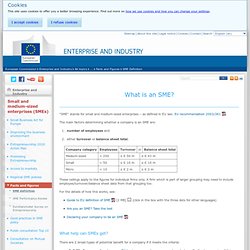 These ceilings apply to the figures for individual firms only. A firm which is part of larger grouping may need to include employee/turnover/balance sheet data from that grouping too. Company name and trade mark checker.
Want to take part? - Enterprise and Industry. Busness Matters SME. 5 Easy Ways to Kick-start Your Business Planning - Business Plan Strategy. Don't know where to start with your plan?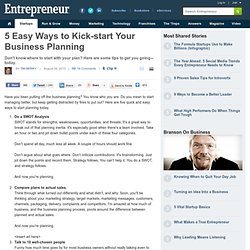 Here are some tips to get you going--today. Have you been putting off the business planning? You know who you are. Do you mean to start managing better, but keep getting distracted by fires to put out? Six Sigma for SMEs. The 9 Most Common Start-up Mistakes. Making mistakes is a great way to learn.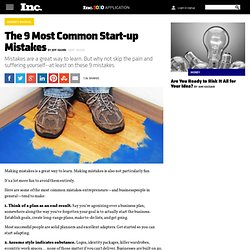 Making mistakes is also not particularly fun. It's a lot more fun to avoid them entirely. Here are some of the most common mistakes entrepreneurs—and businesspeople in general—tend to make: 1. Think of a plan as an end result. The importance of SMEs in Europe « The Sustainable SME. Did you know?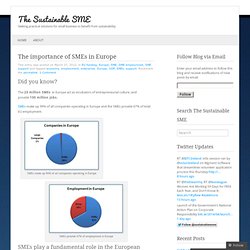 The 23 million SMEs in Europe act as incubators of entrepreneurial culture, and provide 100 million jobs. SMEs make up 99% of all companies operating in Europe and the SMEs provide 67% of total EU employment. SME marketing channel preferences | B2B market research agency. By Andrew Dalglish - SMEs.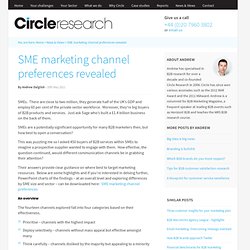 There are close to two million, they generate half of the UK's GDP and employ 60 per cent of the private sector workforce. Moreover, they're big buyers of B2B products and services. The myth of the overnight success. Angry Birds was Rovio's 52nd game.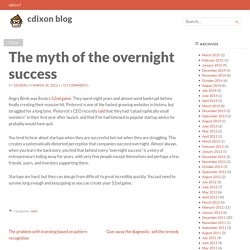 They spent eight years and almost went bankrupt before finally creating their massive hit. Pinterest is one of the fastest growing websites in history, but struggled for a long time. Pinterest's CEO recently said that they had "catastrophically small numbers" in their first year after launch, and that if he had listened to popular startup advice he probably would have quit. You tend to hear about startups when they are successful but not when they are struggling. This creates a systematically distorted perception that companies succeed overnight.
SME Funding Options Scotland
FutureSME. Project Management.
---