ap313
Abbey
Get flash to fully experience Pearltrees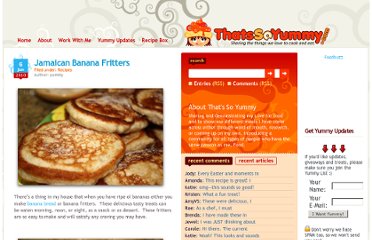 There's a thing in my house that when you have ripe ol bananas either you make banana bread or banana fritters. These delicious tasty treats can be eaten morning, noon, or night, as a snack or as dessert. These fritters are so easy to make and will satisfy any craving you may have. So if you have a few of these bananas lying around your hose… don't toss them, put them to GREAT use! Enjoy!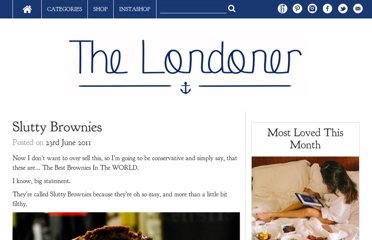 Now I don't want to over sell this, so I'm going to be conservative and simply say, that these are... The Best Brownies In The WORLD. I know, big statement. They're called Slutty Brownies because they're oh so easy, and more than a little bit filthy. They're best served warm from the oven, with good quality vanilla ice cream (devastatingly I didn't have any in the freezer this time, so I guess I'll just have to make them again). They take about 45mins to make, including baking time.
The old becomes new: A new variation on the outdoor lantern. We have had an unusually warm winter in Michigan this year, and while the temps have been nice, I have had to hold off on this project idea until we got a cold snap. We finally got some snow and cold earlier this week, so I was able to try out this fun winter project. I had pinned a product called Globe Ice Lantern Kits a few months back recognizing that I could DIY them at home. Originally priced at nearly $30 for a kit that makes 6 lanterns, I think they are very reasonable for a small batch.
Last week, I posted a preview of the simple, inexpensive wall art my mom and I created. Now I'm excited to show you how you can make a one-of-a-kind coffee stirrer masterpieces too! I'm big on projects that anyone can do. And this is one of those projects.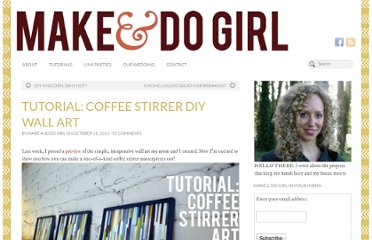 No road trip is complete without a playlist of songs that capture the spirit of traveling on the open road. So we've compiled a list of the 50 best road trip songs . In order to make this be-all end-all totally definitive list that all other lists look up to, the songs had to meet the following criteria: a.) encompass the excitement and freedom of road tripping b.) make the time pass faster
Last month I hopped out to Breckenridge for a weekend to go skiing and catch up with my good friend Courtney. For years, she has been one of my favorite crafty/cooking friends. So when she mentioned that she brought along some yummy "energy bites" for us to take on the slopes, I was intrigued. Upon first glance in the fridge, I admit I commented they kind of looked like meatballs. :) But after one delicious bite, I realized they were basically a healthy version of my favorite no bake cookies !! I'm not kidding. For any of you who have ever loved no bakes, these little guys taste amazingly similar, but without the sticks of butter and with lots of other fun healthy ingredients thrown in.
Yesterday as I stood in the kitchen trying to figure out what to make for dinner I wondered to myself, how do those people do it on those shows where they are given random ingredients and are suppose come up with something genius. I think I stood there for a solid 20 minutes looking in the cupboards and staring into the freezer hoping that I would be struck by some ingenious idea. Then I saw the oranges and it hit me "O-raang Shh-ikun"….that is orange chicken if you can't understand the accent. I love orange chicken and I almost always order # 14 Orange Chicken when we order Chinese take out and I wondered to myself if I could make it better at home.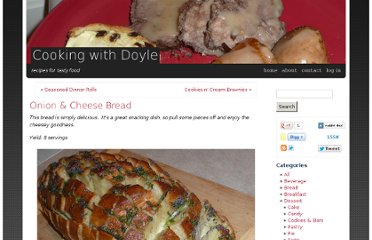 This bread is simply delicious. It's a great snacking dish, so pull some pieces off and enjoy the cheesey goodness. Yield: 8 servings Ingredients 1 sourdough loaf, 2 lbs. 1 lb.