I Want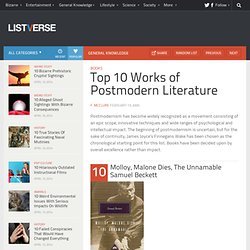 Postmodernism has become widely recognized as a movement consisting of an epic scope, innovative techniques and wide ranges of psychological and intellectual impact.
Top 10 Works of Postmodern Literature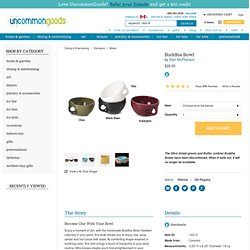 BUDDHA BOWL | Asian-Inspired for Rice, Soup, Coffee Mug
Become One with Your Bowl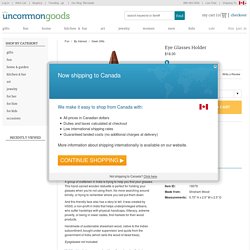 About Face A group of craftsmen in India is trying to help you find your glasses. This hand-carved wooden statuette is perfect for holding your glasses when you're not using them.
RECYCLED GLASS WHITE WINE DECANTER | Recycled Glass, Vessel, Pitcher, Container, Aerator, Servingware, Party,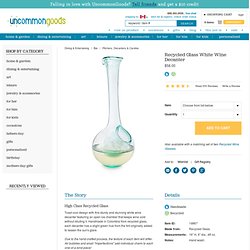 High Class Recycled Glass Toast cool design with this sturdy and stunning white wine decanter featuring an open ice chamber that keeps wine cold without diluting it. Handmade in Colombia from recycled glass, each decanter has a slight green hue from the tint originally added to lessen the sun's glare.
The agents were friendly and helpful, and sent a replacement pitcher at no additional cost to us, which arrived only a coupled days later than the original item itself. We didn't have to worry about shipping the broken glasses back to the company, and received updates from the Customer Service agents as the order for our replacement pitcher was updated and prepared for shipping.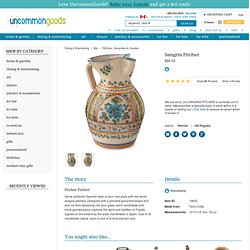 SANGRIA PITCHER | Traditional Ceramic Spanish Wine Pitcher
PERSONALIZED STUMP RING | Wood, Tree, Initial Jewelry
Take a page from Shel Silverstein's beloved classic The Giving Tree with designer Aaron Ruff's handcrafted sterling silver ring. A sweet and innocent tribute to love, each ring is personalized with you and your significant other's initials carved into the bark.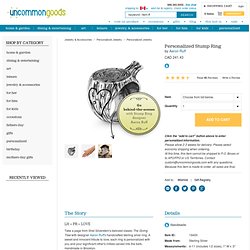 FRESH AIR COMPOST COLLECTOR | Odor-Resistant Compost Container, Odor-Free Kitchen Compost Collect, Compost Bin, Reduce Odor Compost Container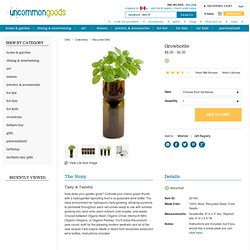 GROWBOTTLE | Indoor Herb Garden Kit, Wine Bottle Planter
Tasty & Tasteful How does your garden grow? Cultivate your indoor green thumb with a hydrogarden sprouting from a re-purposed wine bottle.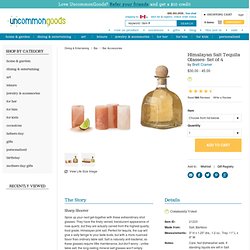 HIMALAYAN SALT TEQUILA GLASSES- SET OF 4 | Shot Glasses, Margaritas, Unusual Unique Barware, Whiskey
Sharp Shooter
CLASSIC
USBCELL AA Rechargable Battery - 2 Cell Pack - MXAA02: Electronics
Impecca KBB600CW Bamboo Wirelesskeyboard & Mous: Electronics
"We Got Him
Pipe Mug
True Fabrications Chain Bottle Rack: Kitchen & Dining
Trendy Products UK LTD - Boys De Van Single Bed With Desk And Seating Area
Nothing says Man-Cave like a sweet, over-sized Pool Table. Pool Halls may be where the Dregs of the Earth go to drink Michelob Ultra and piss all over toilet seats, but sitting in the middle of your basement, it will always be a symbol of status and that you know how to throw a party.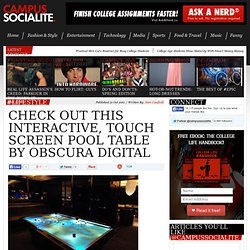 Check Out This Interactive, Touch Screen Pool Table by Obscura Digital | The Campus Socialite - Campus Lifestyle for College Students by College Students
Glass Glow Shift - Anthropologie.com
My Account Earn Free Slots FAQ's About Us Contact Us
Buy Customized Instant Ramen Noodles Online - Ramenbox.com :: Instant Noodles :: Seafood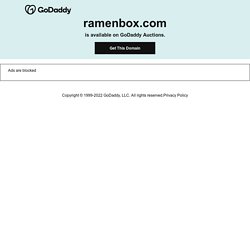 Essential Tea Pitcher
Written by Katie on September 8, 2008.
Nordic Rock: Stone Ice Cubes
On the hunt for cute dresses?
Lefty's Left Hand | Left handed products store for left handers - All kind of left handed items
Welcome to Usb.brando.com
Creative Gifts | Creative Gift Ideas
Botas Dacca