Programming learning and tips
Information, tutorials and tips on programming language and practices. Jun 20
Short Course By jGuru [ About This Short Course | Exercises ] Course Outline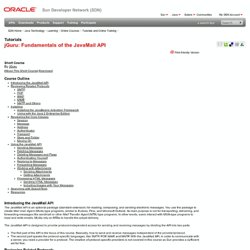 jGuru: Fundamentals of the JavaMail API
About The JSONPath Tester offers developers the ability to test and evaluate JSONPath, the XPath like syntax for JSON. Based on the popular JSON Formatter and Validator, the JSONPath Tester makes use of the PHP implementation of JSONPath created by Stefan Gössner. If you're not sure what JSONPath is all about, try the example.
JSONPath Expression Tester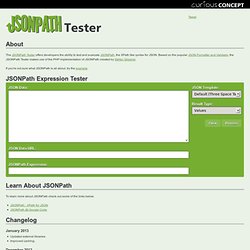 MySQL MD5 and Java MD5 not equal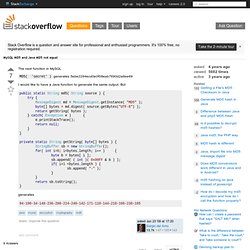 current community your communities Sign up or log in to customize your list. more stack exchange communities Stack Exchange sign up log in tour help
Throughout the year I try to share resources and information with you that I think will be helpful for you. Often times these resources will include links to free eBooks that we make available on a variety of topics. Today, I thought I would post a large collection of eBooks for you here so that you can find them in one place and consume them as you see fit. Also, if you find this list helpful, please share it with your peers and colleagues so that they too can benefit from these resources. Due to the incredible popularity of this post, I've added a second post on even MORE free Microsoft eBooks and Resource Kits available for you, in case you are interested. I hope you find these resources to be helpful in learning about and using the various solutions and technologies referenced.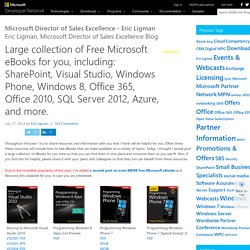 Diving into PHP: Day 2
Central Dogma (molecular biology) "transcription and translation"
50 Must-read Books on Web Development
These pages introduce some fundamentals of genetic algorithms. Pages are intended to be used for learning about genetic algorithms without any previous knowledge from this area. Only some knowledge of computer programming is assumed. You can find here several interactive Java applets demonstrating work of genetic algorithms. As the area of genetic algorithms is very wide, it is not possible to cover everything in these pages.
Main page - Introduction to Genetic Algorithms - Tutorial with Interactive Java Applets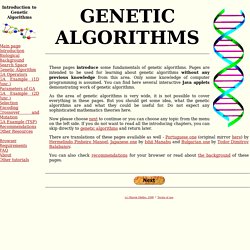 Automatic testing with Jubula | RCP Vision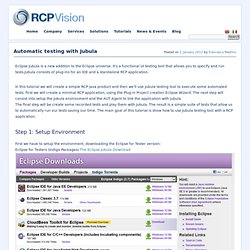 Eclipse Jubula is a new addition to the Eclipse universe. It's a functional UI testing tool that allows you to specify and run tests.Jubula consists of plug-ins for an IDE and a standalone RCP application. In this tutorial we will create a simple RCP java product and then we'll use Jubula testing tool to execute some automated tests. First we will create a minimal RCP application, using the Plug-in Project creation Eclipse Wizard. The next step will consist into setup the Jubula environment and the AUT Agent to link the application with jubula The final step will be create some recorded tests and play them with Jubula. The result is a simple suite of tests that allow us to automatically run our tests saving our time.
One of the principles of good software engineering is the daily build. If you build your software every day then it acts as a barometer, showing the state of the project. If something's broken, it gets noticed faster, so it gets fixed faster. The daily build becomes the heartbeat of the project. These are the reasons why Microsoft builds the five gigabytes of Windows source code every day, even though it takes twelve hours — on very powerful and expensive servers — to do so.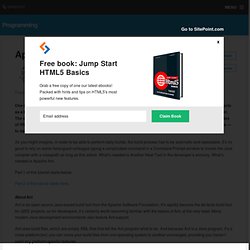 Apache Ant Demystified - Parts 1 and 2
Udemy has put together an infographic that compares Ruby, PHP and Python. This looks (briefly) at the history, popularity, ease of use, demand for programmers, benchmarks and more for each language. If you're job-hunting, Udemy says that you probably want to know PHP above Ruby or Python. According to Udemy, Python is the "most-discussed" language, followed by PHP and Ruby.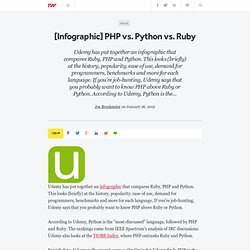 [Infographic] PHP vs. Python vs. Ruby