Wzory
Free Embroidery Patterns | Nuts about Needlepoint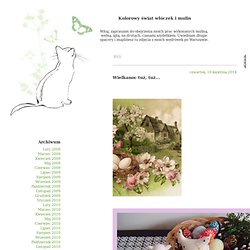 Coraz trudniej trafić w sklepach na dobrą wędlinę. Postanowiłam więc coś z tym zrobić. Poszperałam w internecie, wygooglałam hasło szynka domowa, wędlina domowa i trafiłam na strony, wpisy na blogach dotyczące domowych wędlin z szynkowarów.
Kolorowy świat włóczek i mulin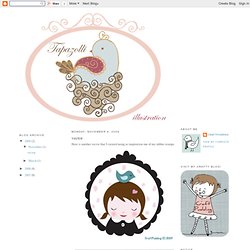 tapazolli illustration
OK, I got a new banner for my illustration shop. I want to start slow and it will probably take a while for me to put something up for sale. tapazolli's banner (for etsy shop) I have some sketches and I am really into drawing right now (and stamps), so I made a banner for my shop with one of my sketches. Her name is Bizu and I like her a lot.
free embroidery pattern
vintage transfer finds
Ask, and you shall receive... weirdness! The clear winner in the poll for the DOW pattern you wanted to see next was - creepy lambs! Okay, they're not TOTALLY creepy.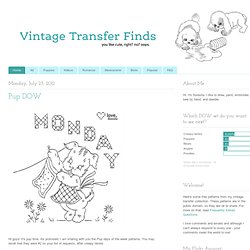 Le pool Free Pattern Links
Hand Embroidery Patterns
Free Embroidery Stitch Glossary Free Sewing Stitch Lessons A-L
Embrodiery Patterns | Stitch Dictionary | Needlecraft Gallery | NeedleCrafter.com