Wzory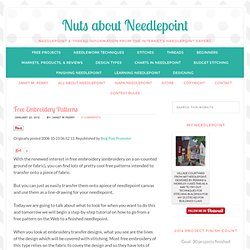 Free Embroidery Patterns | Nuts about Needlepoint
Originally posted 2008-10-23 06:52:13. Republished by Blog Post Promoter With the renewed interest in free embroidery (embroidery on a on-counted ground or fabric), you can find lots of pretty cool free patterns intended to transfer onto a piece of fabric. But you can just as easily transfer them onto apiece of needlepoint canvas and use them as a line-drawing for your needlepoint.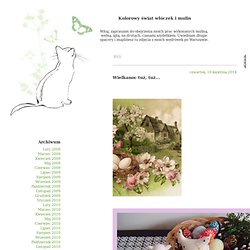 Słoneczna pogoda sprawiła, że odżyłam i mam doskonały humor. Powędrowałam więc dzisiaj na bazar przy ulicy Wolumen, gdzie to od lat chłopi w każdy wtorek i piątek furmankami zwozili swoje płody rolne. Dzisiaj też we wtorki i piątki plac zapełnia się rolnikami i handlarzami różnej maści.
Kolorowy świat włóczek i mulin
tapazolli illustration
free embroidery pattern
vintage transfer finds
Le pool Free Pattern Links
Hand Embroidery Patterns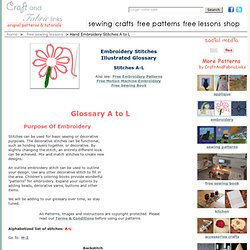 Free Embroidery Stitch Glossary Free Sewing Stitch Lessons A-L
Backstitch Provides secure stitching for sewing two fabric pieces together (in place of machine stitching). Creates lines or outlines.
Embrodiery Patterns | Stitch Dictionary | Needlecraft Gallery | NeedleCrafter.com