Moda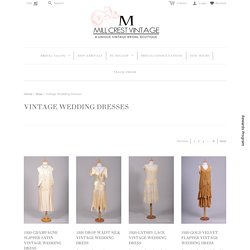 MILL CREST VINTAGE - The BEST ONLINE Boutique for VINTAGE WEDDING DRESSES
For the bride-to-be who has a love of vintage and is looking for something special to express her own unique sense of style, look no further than the collection at Mill Crest Vintage. Mill Crest Vintage proudly offers an amazing collection of authentic , vintage bridesmaids dresses and dresses for the mother of the bride. Our collection includes a unique selection of , vintage tea-length dresses, short vintage wedding dresses, and vintage lace wedding gowns in nearly every style from the last 100 years of bridal fashion. Vintage shoes and accessories are also available to complete the bridal ensemble. For the bride who wishes to coordinate her entire wedding party in vintage, Mill Crest Vintage is the perfect choice. In addition to a beautiful selection of , vintage bridesmaid dresses and vintage mother of the bride dresses can also be found in our collection.
McCall | Womens Comfortable Flat | Crocs Shoes Official Site
Fashion For Nerds
Today I thought I'd share some photos from my recent trip abroad. It was a complicated itinerary, to be sure. First stop, Istanbul: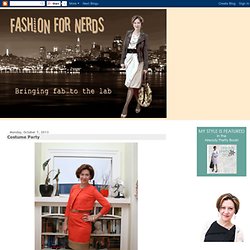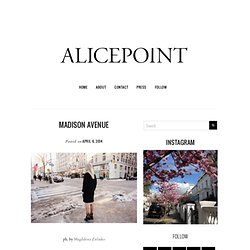 ( wearing COS coat, H&M lace skirt, Balenciaga boots) I was browsing my pictures from New York in February and I found this shot taken in Madison Avenue. It was a freezing morning in Upper East Side and we were on the way to the favourite local cafe for breakfast. I don't have to tell you it was really hard to take an outfit photos when the termomether shows no more than minus 15 Degrees. This is the only shot we took, but I still like it, shows that New York vibe. I was wearing Balenciaga boots, COS coat and a lace skirt.
Hakone est un joli coin de campagne, à environ 1h30 de train de Tokyo. On peut suivre un parcours pour admirer la nature environnante. Au choix: trams, téléphériques, balade à pied, et même bateaux de pirate ! Il y a aussi un grand nombre de musées (ça vaut le coup de rester deux jours ).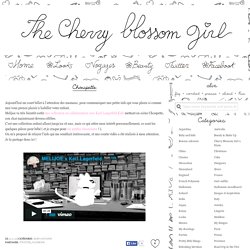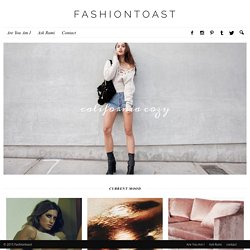 Anna Dello Russo Bryanboy Elin Kling FaceHunter Fashiontoast Industrie Magazine Mr. Blasberg Sea of Shoes Style Bubble Newsletter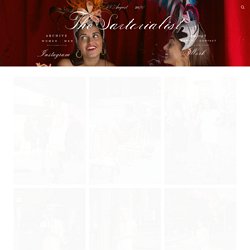 Friday, April 4, 2014 On the Street……Sixteenth St., New York Yes, it's still that cold in New York! I love how the b&w of the image places the focus on the texture of these two beautiful coats! (the people seem to be beautiful too)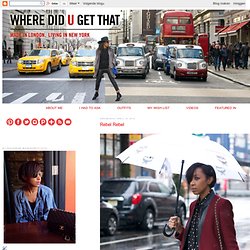 There I was in Times Square getting off the escalator inside H&M and there they were: dark blue slip dresses. Boom! It must have looked like I was still on the escalator judging by the way I glided over to the rack of them. I like the lace part at the bottom. Reminds me of a real night slip dress you thought of wearing outdoors.